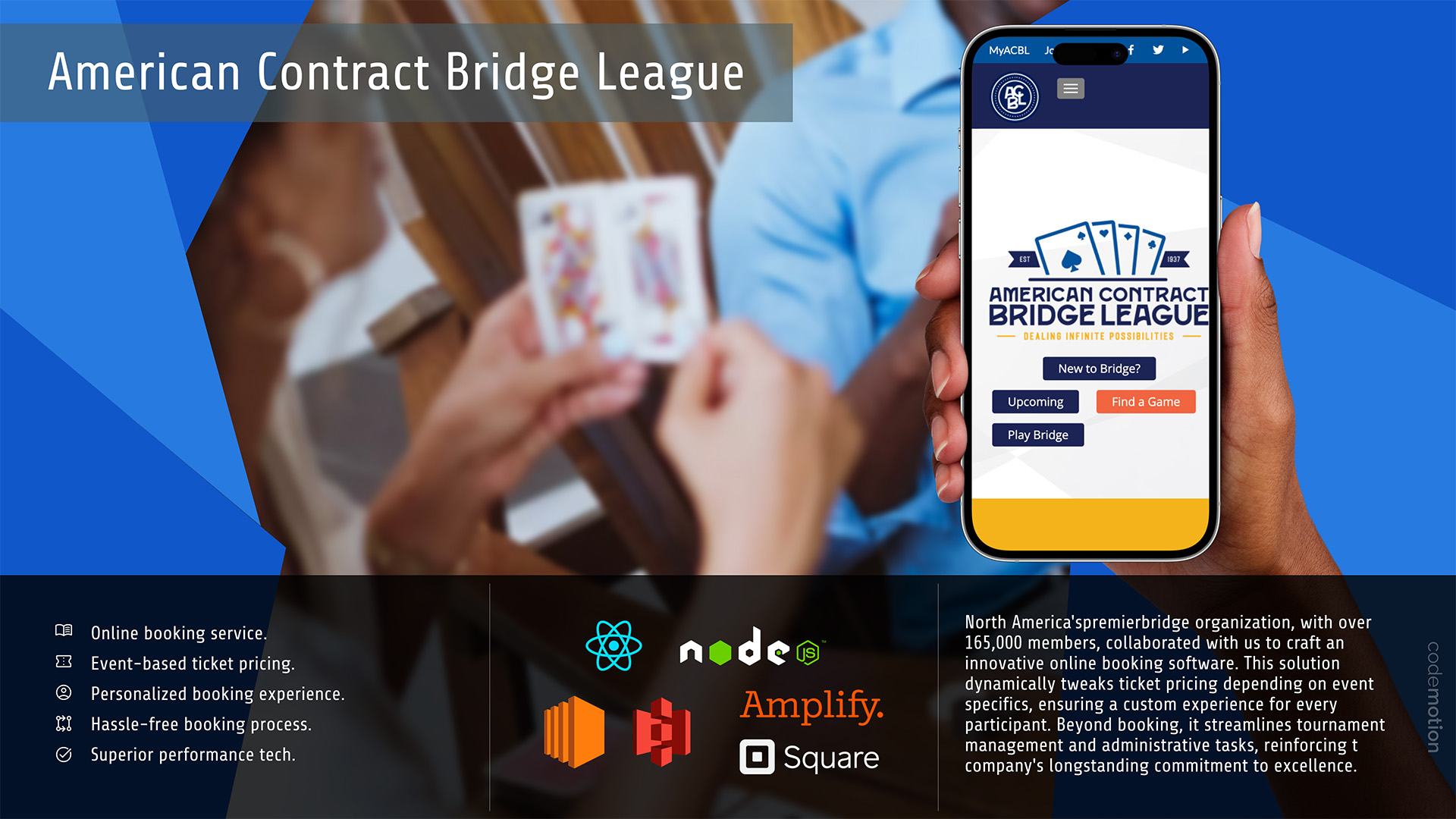 Project Introduction:
In collaboration with ACBL, the premier bridge organization in North America, we embarked on an initiative to digitize and optimize the member experience. With a legacy stretching back to 1937 and a vast membership of over 165,000 enthusiasts, ACBL represents the epitome of bridge excellence in the region.
Client's Background:
Prestigious Legacy: Founded in 1937, ACBL has successfully built a bridge community that now spans 165,000 members, making it the largest of its kind in North America.

Commitment to Excellence: ACBL's longstanding reputation in the bridge world is a testament to its dedication to fostering and promoting the game.
Technical Collaboration & Solution:
Our team was entrusted with crafting an online booking service for ACBL, a tool designed with dynamic ticket pricing capabilities. Depending on variables such as event types, dates, and participant counts, the software autonomously adjusts prices, ensuring members receive a tailored and frictionless booking experience.
Beyond ticketing, our solution simplifies the management of tournaments, gameplay mechanics, and essential administrative functions, reflecting the organization's ethos of excellence and member-centricity.
In Conclusion:
Our partnership with ACBL underscores our commitment to delivering tailored, high-quality software solutions. By enhancing and digitizing aspects of the ACBL member experience, we've not only honored the organization's esteemed legacy but also positioned it for a future of continued success and growth in the bridge community.