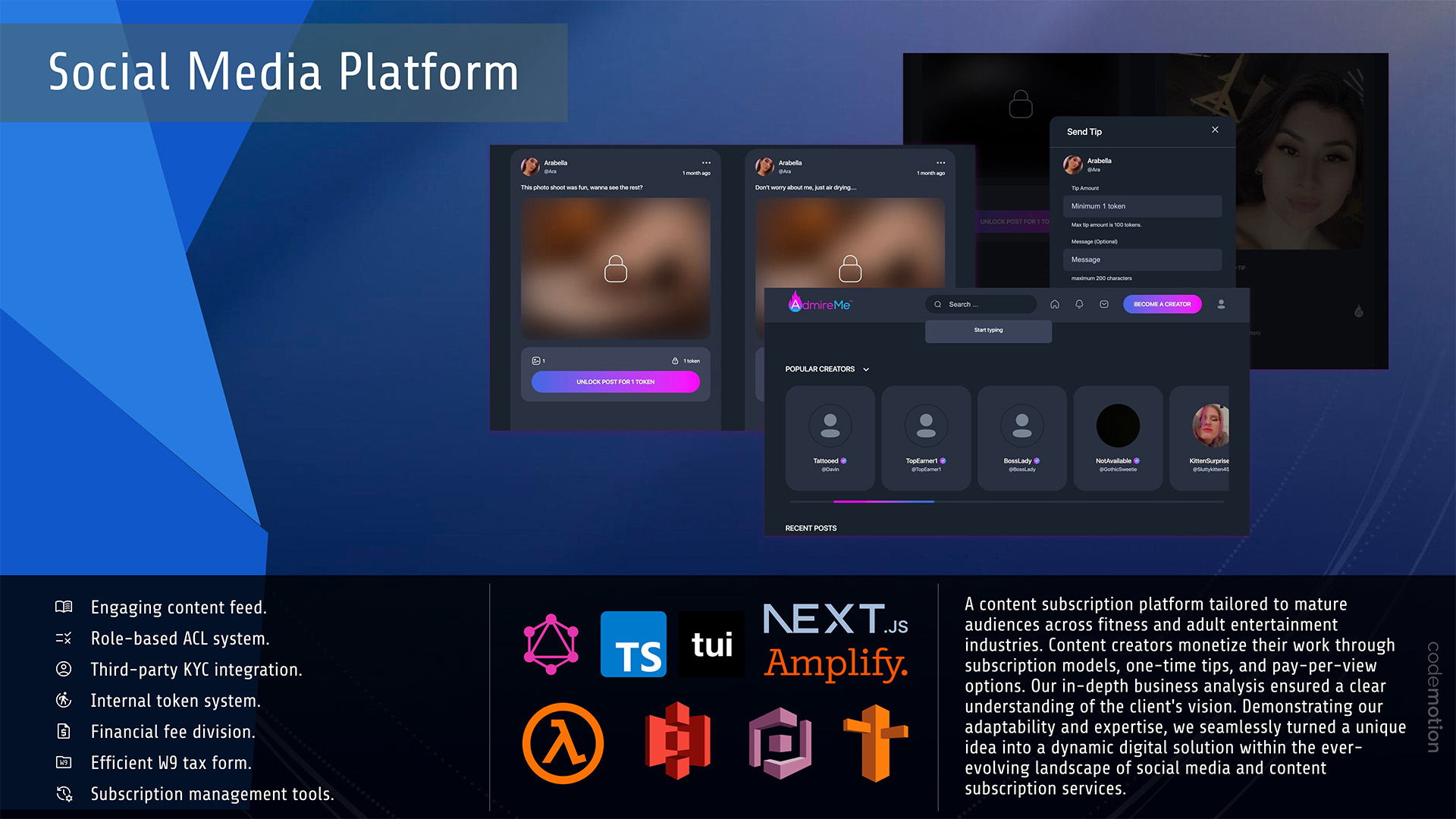 Project Objective:
In alignment with the client, we embarked on a journey to conceive a dynamic content subscription platform tailored for the adult and digital entertainment sectors.
Platform Essence:
The foundation of this endeavor was to craft a sanctuary for content artisans to monetize their diverse creations, spanning from fitness to beauty, all targeting a sophisticated audience. Revenue channels integrated for creators encompassed:
Subscription-driven models
Singular tipping mechanisms
A pay-per-view facility
Project Insights & Methodology:
A profound business analysis phase was undertaken, during which we immersed ourselves to grasp the client's precise aspirations.
Technological Stack & Development:
Under the aegis of our adept development brigade, we wielded tools such as GraphQL, Typescript, Next.js, and a spectrum of AWS services to breathe life into this unparalleled platform.
Achievements & Reflections:
As we steered through the labyrinth of challenges intrinsic to sculpting such a multifaceted platform, our squad's technical mastery, devotion, and agility were in full display. This initiative underscores our prowess in transmuting avant-garde concepts into tangible, operational digital infrastructures, especially within the ever-fluctuating domains of social media and content subscription paradigms.