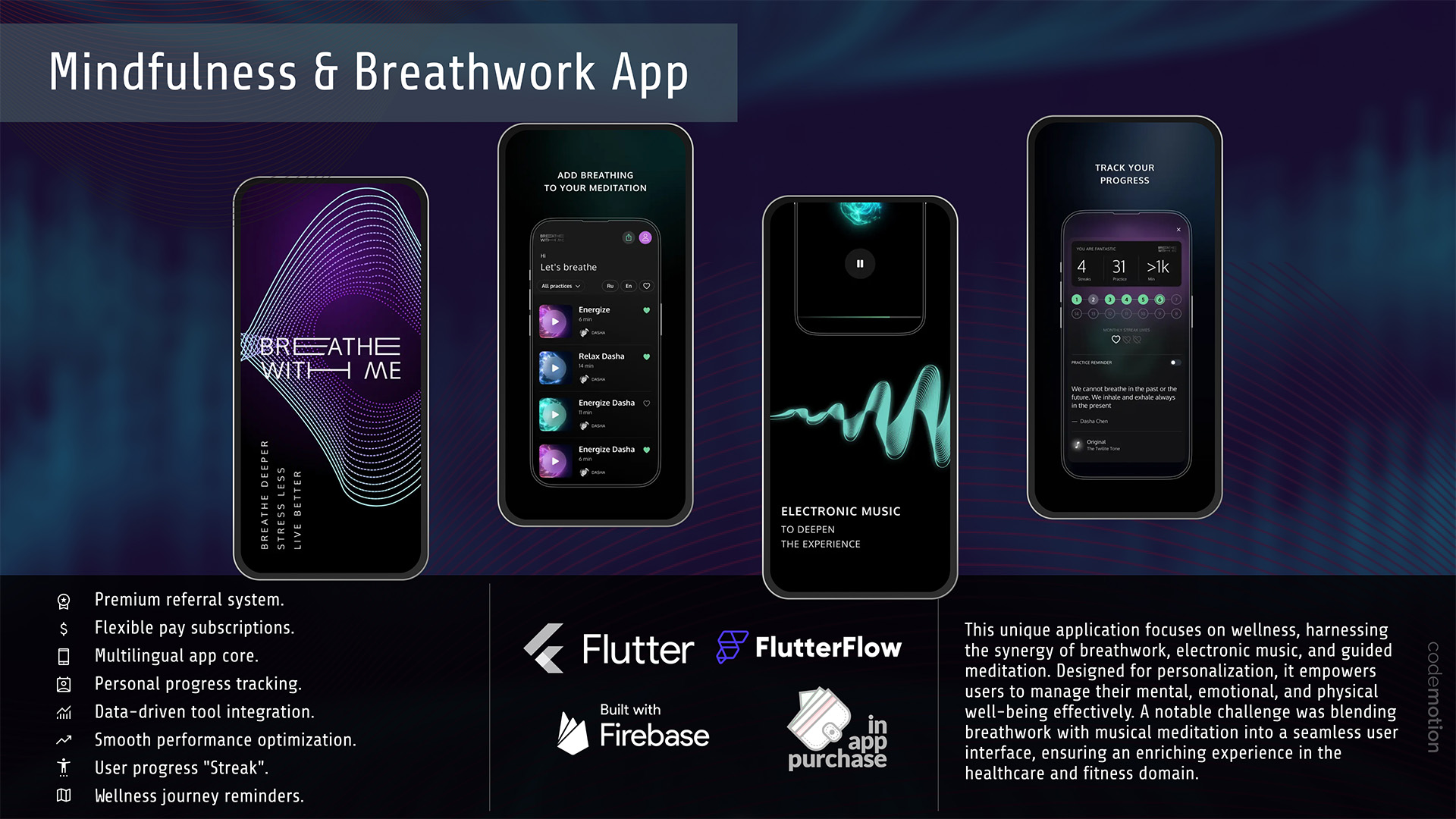 Project Overview:
In conjunction with our client, our vision crystallized into the creation of 'Breathe With Me' – a ground-breaking wellness application that champions holistic well-being through a symphony of breathwork, electronic music, and guided meditation.
App Features & Customization:
Customized to resonate with individual requirements, this application stands as a beacon for users to take charge of their mental, emotional, and physical well-being. Our alliance with the client was underscored by a shared zeal for championing holistic health and wellness.
Technical Expertise and Implementation:
Tapping into the prowess of our adept developers, the project was brought to fruition using technologies like Flutter, FlutterFlow, and Firebase. A highlight of the technical journey was the seamless integration of in-app purchases, ensuring an unparalleled user journey.
Navigating Challenges:
This endeavor wasn't without its fair share of challenges – chiefly crafting a fluid and instinctual user interface that married the singular blend of breathwork with musical meditation. Our tenacious and professional approach to these challenges underlines our unwavering dedication to excellence, especially in the healthcare and fitness digital landscape.