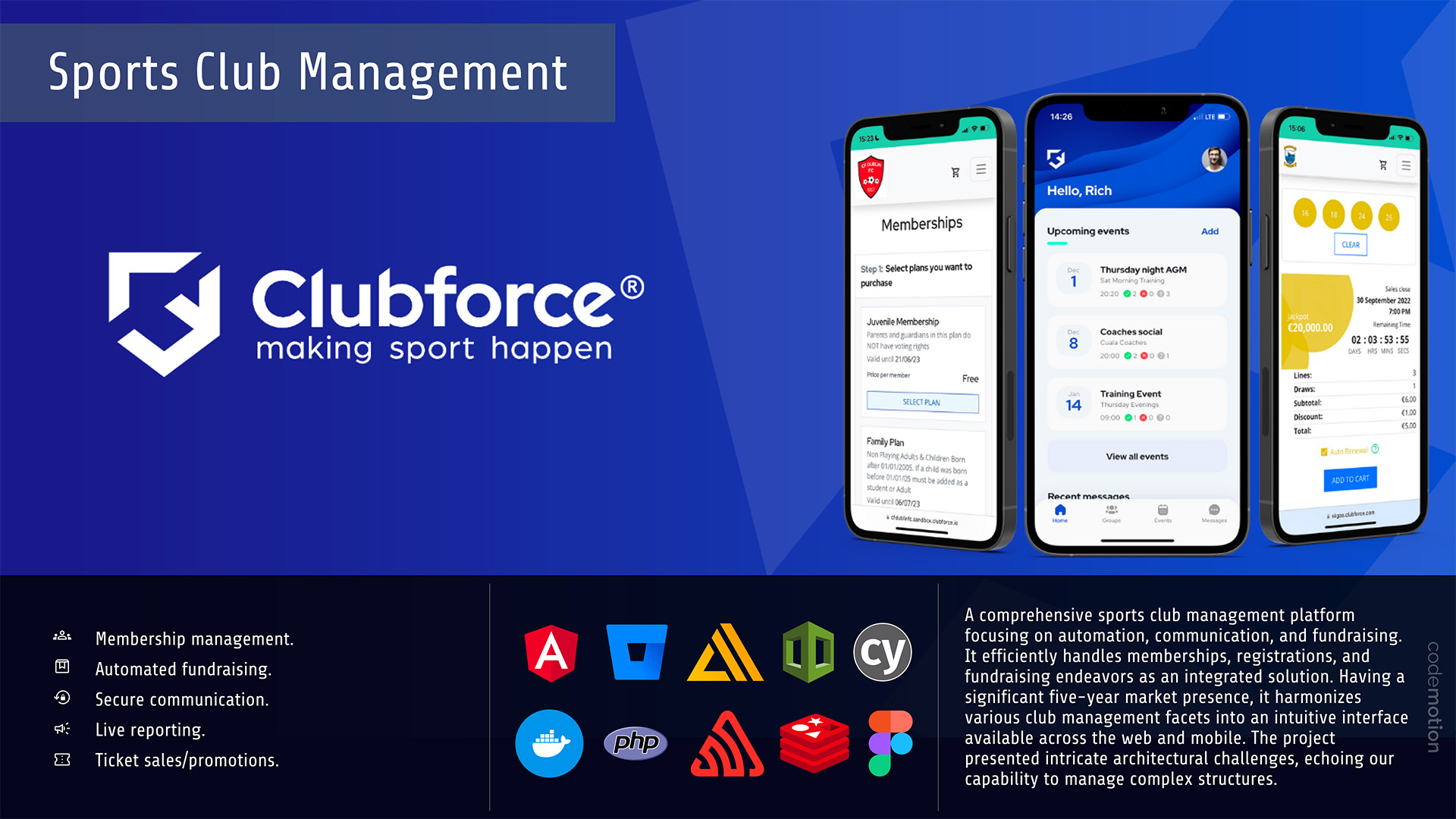 Project Introduction:
In collaboration with Clubforce, we sought to revolutionize sports club management, offering a centralized platform that combines memberships, registrations, fundraising, and communications. With a solid five-year track record, Clubforce exemplifies an innovative approach to managing varied club operations seamlessly.
Platform's Unique Features:
All-in-One Solution: Clubforce stands as a singular platform for sports clubs, addressing everything from member registrations and fundraising events to efficient communication.

Versatile Accessibility: Extending its reach, Clubforce is designed for both web and mobile interfaces, ensuring users can manage club activities from any device.
Technical Aspects & Collaboration:
Our team's expertise was channeled towards enhancing the platform's user interface and overall functionality. With Angular technology at the helm, we ensured that Clubforce delivered a smooth and responsive experience.
Navigating through the project's unique architecture, specifically its code monorepository configuration, posed an intriguing challenge. Yet, our seasoned development team adeptly handled these complexities, weaving together a user-friendly platform without compromising on its vast features.
In Conclusion:
Our journey with Clubforce was marked by innovation and dedication. The final product stands as a testament to our commitment to merging functionality with user-centric design, making sports club management a breeze for administrators and members alike.