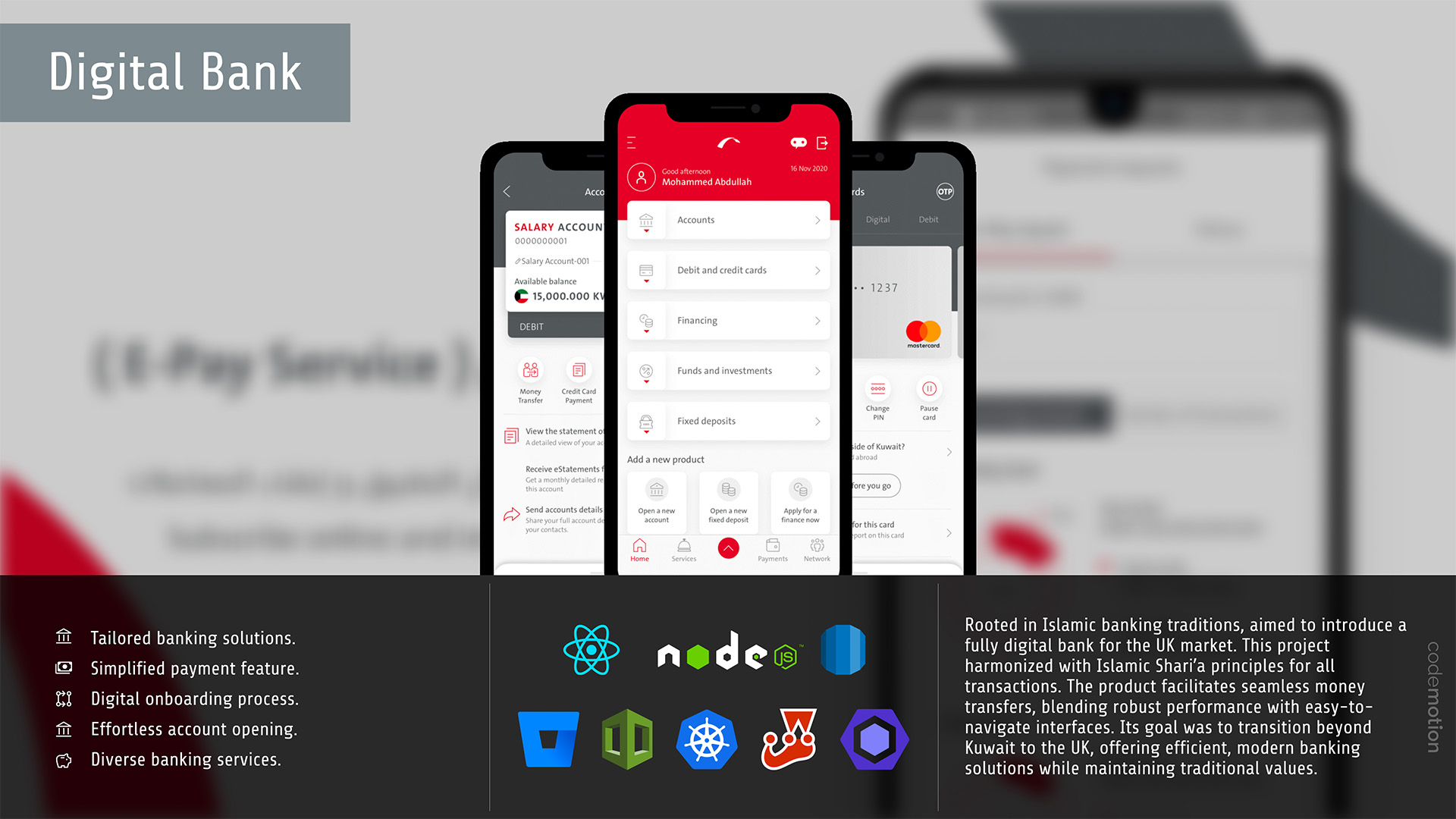 Project Introduction:
Boubyan Bank, with its reputable standing in the Islamic banking arena, embarked on an ambitious journey to breach new markets. Aligned with the bank's vision, OpenAI's developer team was tasked with bringing the project BB2, a digital banking platform tailored for the UK market, to fruition.
Client's Background:
Islamic Banking Pioneer: Rooted in the principles of Islamic Shari'a, Boubyan Bank is a hallmark of integrity, ensuring every transaction abides by the proper Islamic practices.

Global Expansion: While originating from Kuwait, Boubyan Bank's aspirations led it to tap into the vast potential of the UK market through its digital banking endeavor, BB2.
Technical Collaboration & Solution:
Our collaboration with Boubyan Bank was a confluence of their vision and our technological prowess. Tasked with architecting a digital banking system that seamlessly facilitates money transfers, our objective was to strike the perfect balance between robust functionality and intuitive user experience.
Leveraging a robust technology stack, primarily ReactNative and Node.js, our solution epitomized efficiency, modernity, and scalability. The end product not only stood as a testament to our commitment to excellence but also resonated with the bank's principles of transparency and user-centricity.
In Conclusion:
Our alliance with Boubyan Bank reinforces OpenAI's reputation for providing top-tier software solutions. The successful execution and delivery of the BB2 project reflect our team's expertise, dedication, and ability to realize our clients' most visionary projects.