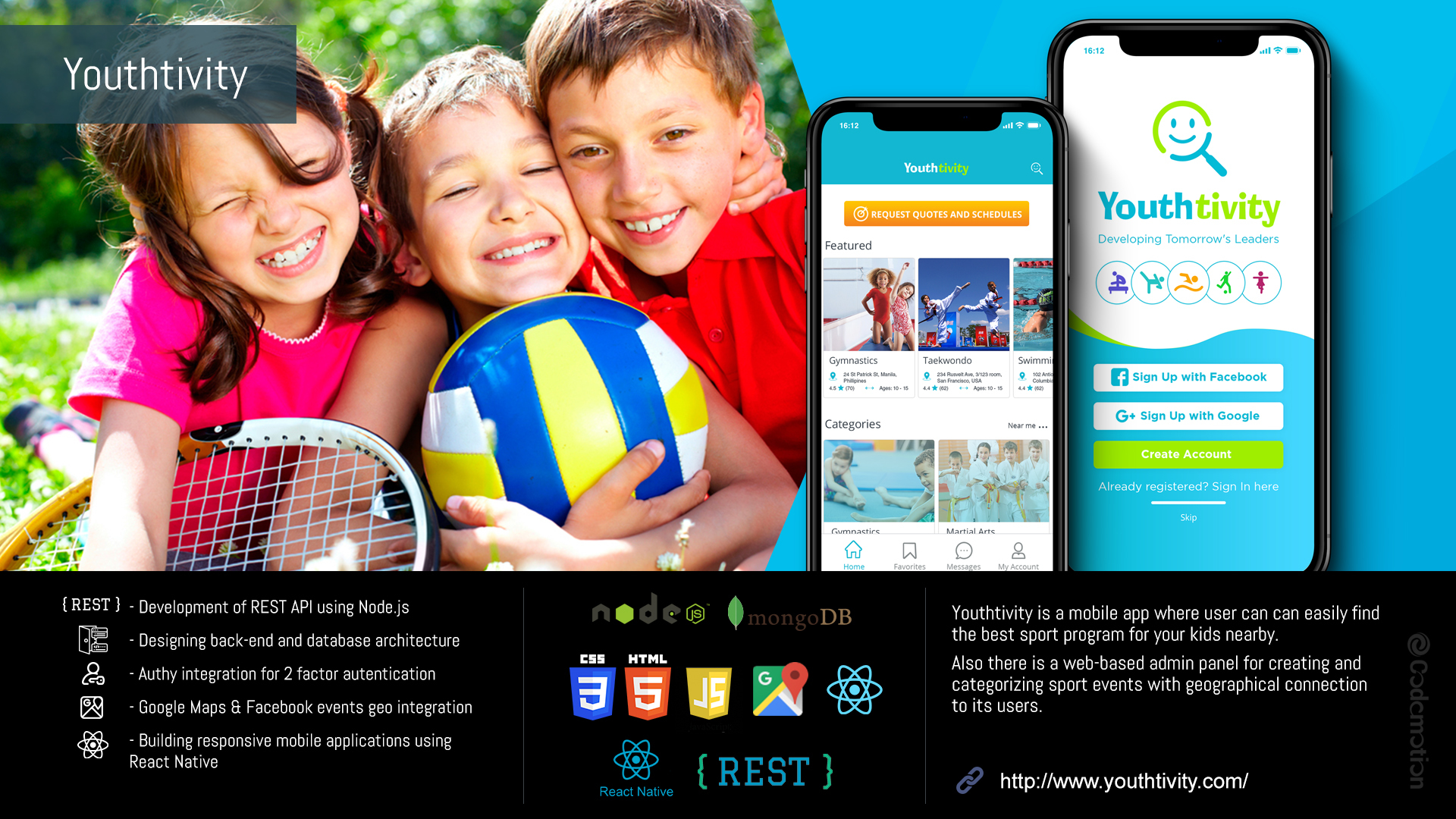 Project Overview:
In tandem with the vision behind Youthtivity, we set forth to develop a mobile application tailored to help users effortlessly discover premier sports programs for their children in their vicinity.
Platform Features:
Localized Sport Program Discovery: The application integrates geographical data, allowing users to find the most suitable sports events for their children near their location.

Admin Interface: A comprehensive web-based panel empowers administrators to craft, categorize, and manage sport events, thereby ensuring users always have the latest information.

Enhanced Security: Integration with Authy provides an added layer of security through 2-factor authentication, ensuring a safer user experience.

Geo-Integration with Third-Party Services: Incorporating both Google Maps and Facebook events, the app provides real-time geographical data for event locations, enhancing user accessibility.
Technical Expertise and Challenges:
Leveraging a robust tech stack, our team accomplished several feats, including the development of a REST API using Node.js, meticulously designing back-end and database architecture, and sculpting a responsive mobile application via React Native.
---
(Note: Bold highlights are meant to emphasize key components of the text. Remember to apply the bold formatting in your final presentation for better readability.)