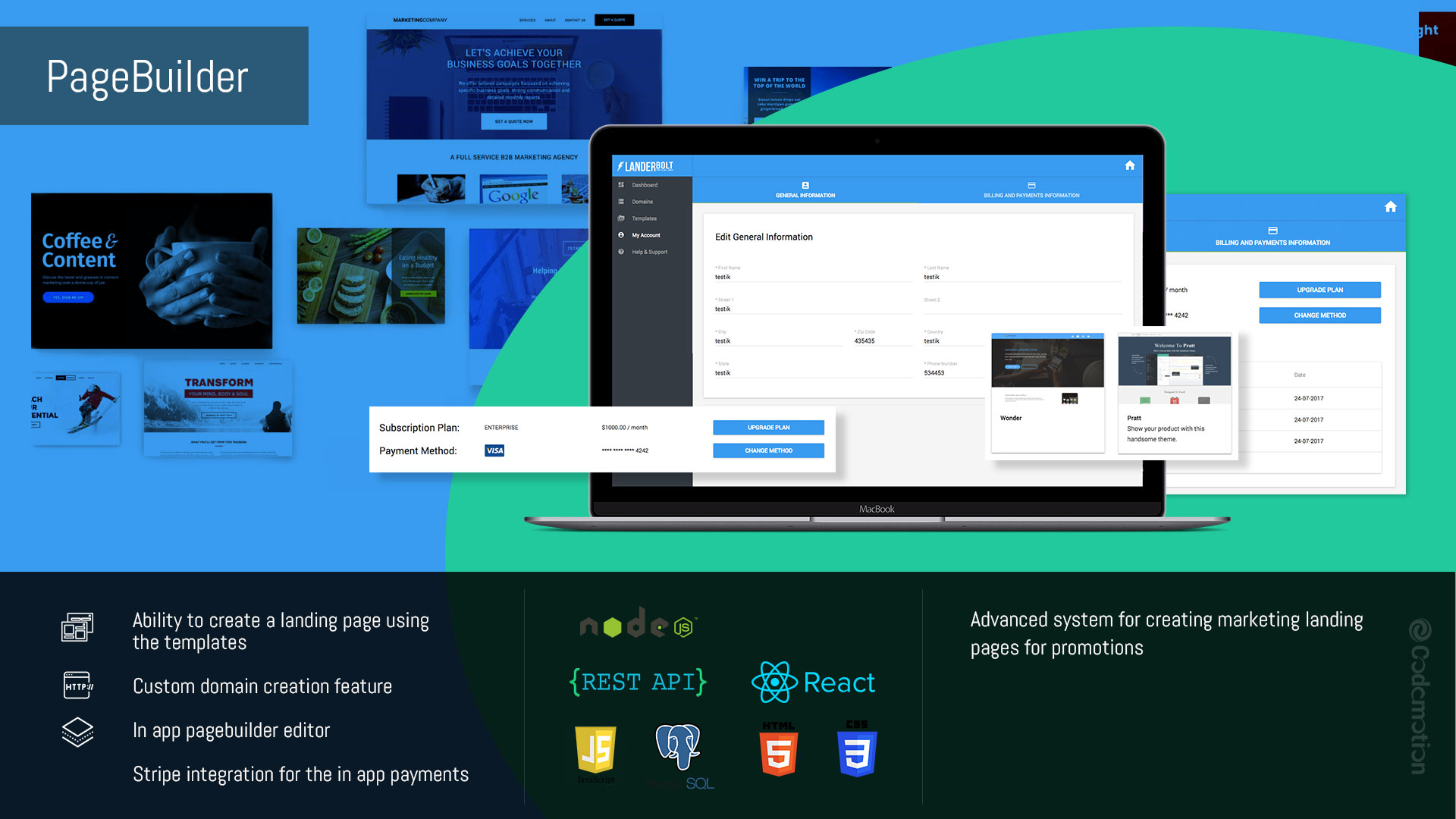 Project Overview: In a collaboration tailored for the Martech domain, our endeavor was set on designing a revolutionary solution that would simplify the construction of landing pages and automate the assembly of e-commerce sites. Anchored by theme integration, this project echoed our dedication to innovation and technical precision.
Platform Features: The core of this solution is its ability to effortlessly build e-commerce websites, taking the pain out of landing page creation. A repertoire of integrated themes served as the foundation, granting users the liberty to realize their visions without being bogged down by intricate technicalities. Coupled with the facility for automatic site construction, this venture exemplifies user-centric development.
Technical Expertise and Challenges: Our tech arsenal was diverse and cutting-edge. The backend was solidified using Node.js and MongoDB, ensuring stable and efficient operations. The frontend, designed with Angular, promised a user experience that was both intuitive and engaging. Furthermore, the inclusion of REST API and the integration with WordPress only amplified the project's utility and user-friendliness. Tackling this project's challenges, our team once again showcased their prowess, adaptability, and unwavering commitment to excellence in the dynamic realm of Martech.