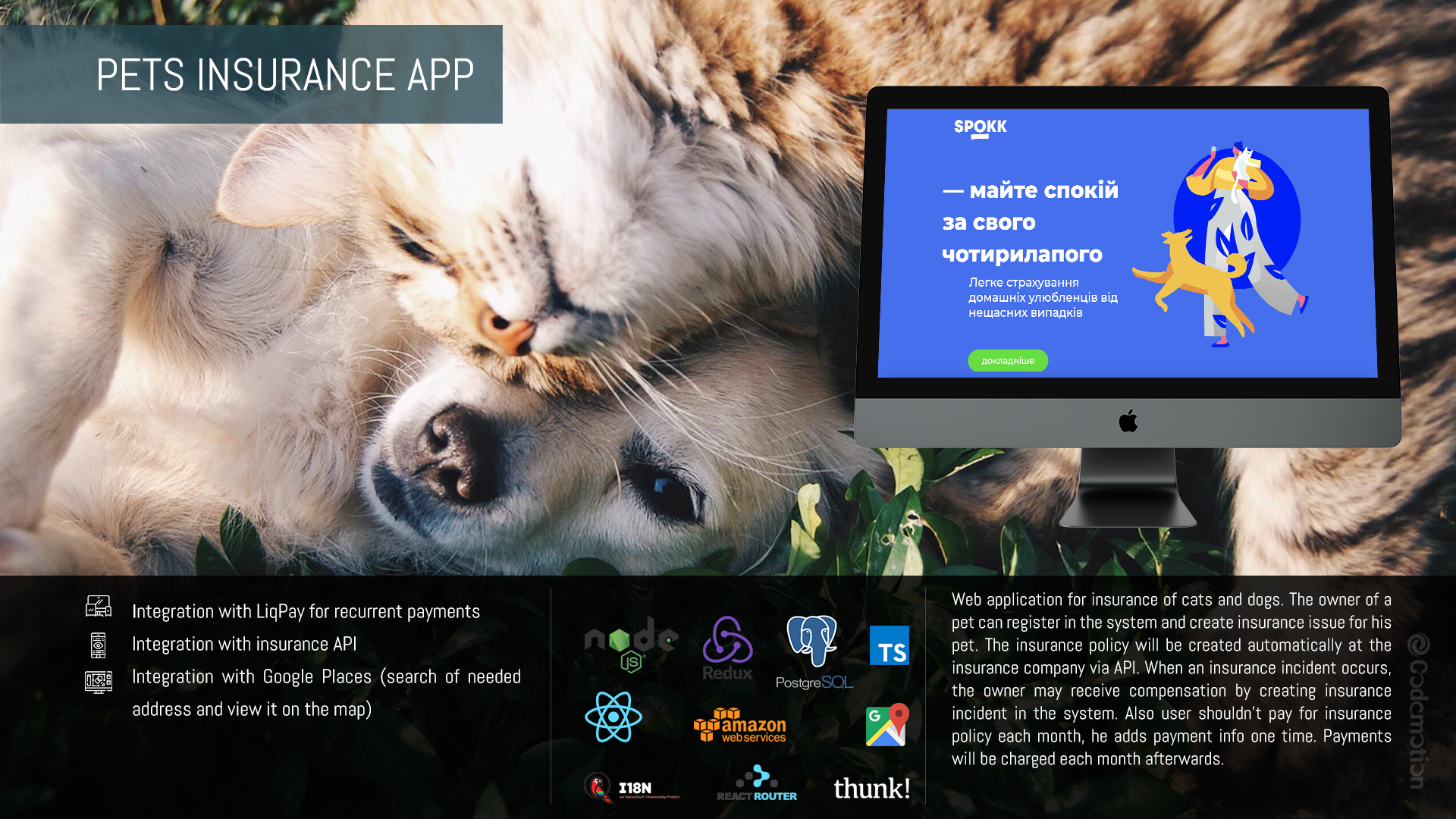 Project Overview:
Our initiative centered on the Online Insurance App, a novel web-based platform exclusively designed for the insurance needs of cats and dogs. It revolutionizes the pet insurance sector, ensuring pet owners find ease in both insuring and making claims for their beloved companions.
Platform Features:
At the heart of the application is its user-centric approach. Once a pet owner registers within the system, they can effortlessly initiate an insurance request for their pet. The magic happens behind the scenes, where an insurance policy gets autonomously generated at the insurance agency via an integrated API. Should there be an unfortunate event warranting an insurance claim, the pet owner can seamlessly register the incident in the app to initiate the compensation process. Moreover, with convenience at the forefront, the platform requires users to input their payment details just once. Subsequent monthly insurance premiums are then automatically debited, ensuring uninterrupted coverage.
Technical Expertise and Challenges:
The engine driving this application is a blend of sophisticated integration and user-friendly interfaces. By leveraging API integrations, the platform communicates in real-time with insurance companies, ensuring instant policy generation and claim handling. Integrating a recurring payment system further emphasizes our commitment to user convenience, promising a hassle-free experience each month.