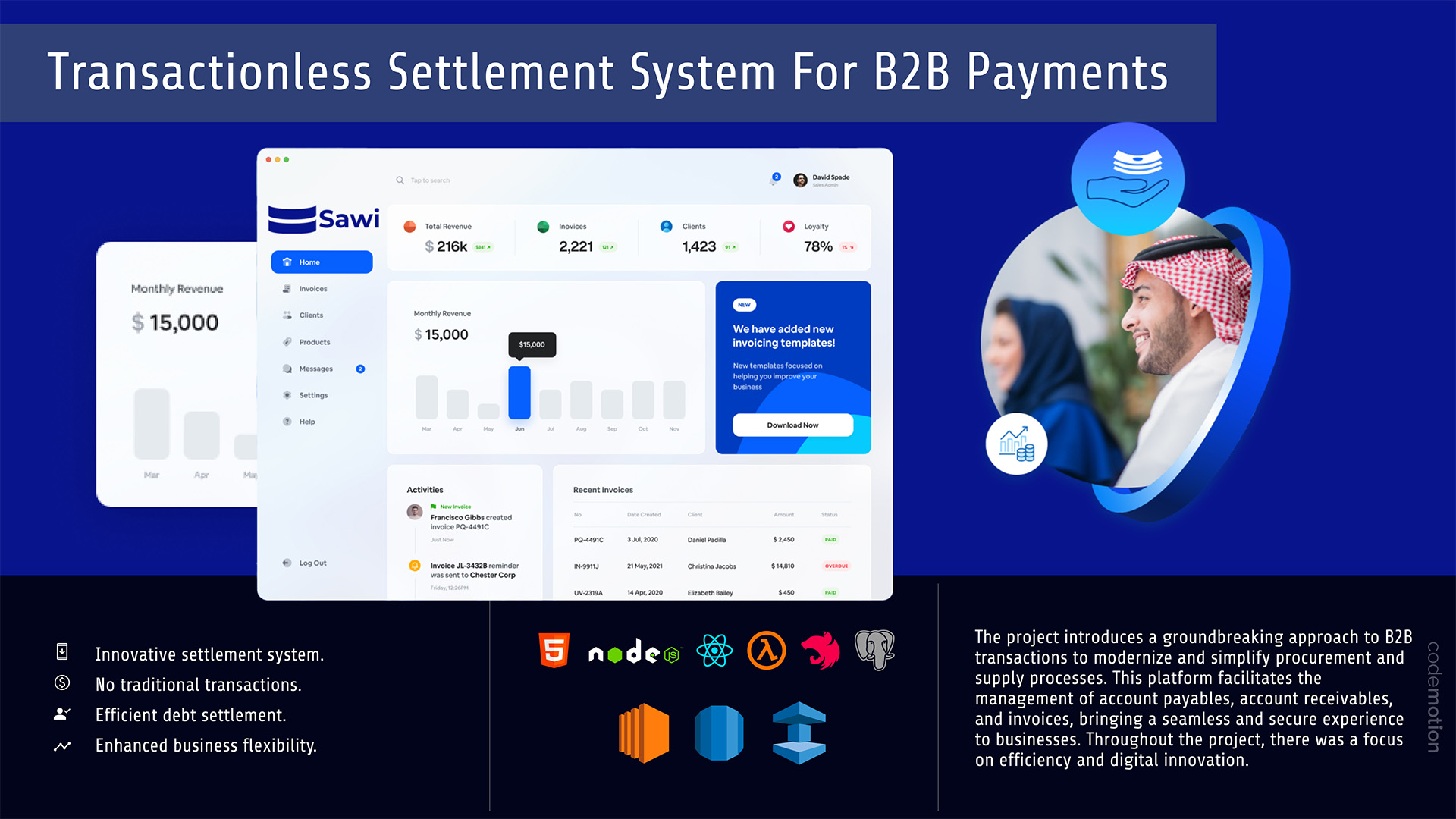 Project Overview:
Engaging with Sawi Exchange, we embarked on a mission to redefine the B2B transactional paradigm. Our shared goal was to craft a groundbreaking system, negating the need for traditional transactions and delivering a seamless digital experience in the procurement and supply domain.
Platform Features:
Our platform stands out with a host of dynamic features:
Transactionless Settlement System: A novel approach to financial exchanges that eradicates the typical transactional hassles.
Digitized Procurement & Supply Processes: Streamlining the complete procurement to supply chain, driving efficiency.
Comprehensive Financial Management: With dedicated modules for account payables, account receivables, and invoice management.
Technical Expertise and Challenges:
With a technological backbone comprising Node.js, React, and HTML, we erected a platform that not only caters to the core requirements but also offers scalability and robustness. During the journey, our team encountered and skillfully navigated various challenges, all while ensuring that the final product was both efficient and secured.
Project Outcomes:
Our collaboration with Sawi Exchange demonstrates our team's capabilities in turning ambitious fintech ideas into practical, impactful solutions. The platform's success is a testament to our commitment to excellence and adaptability in the rapidly advancing world of fintech.