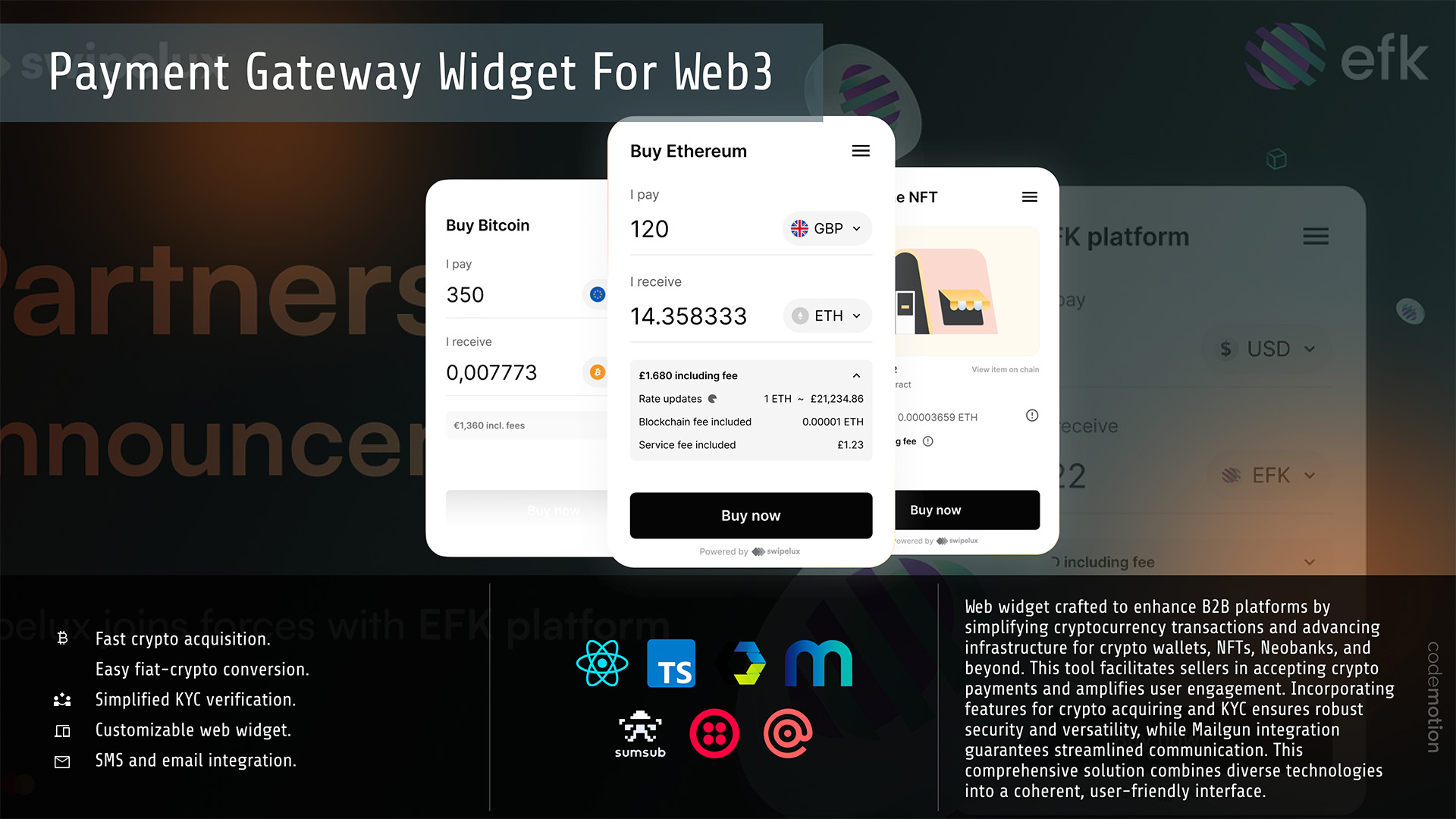 Project Overview:
Our task revolved around developing a web-widget, tailor-made for B2B platform integrations. This widget simplifies the process for sellers accepting cryptocurrency payments and streamlines the infrastructure for functionalities like crypto wallets, NFTs, Neobanks, and more.
Platform Features:
The web-widget boasts a rich set of features to cater to the demands of the fintech and crypto sectors:
Efficient cryptocurrency payment acceptance.
Enhanced user engagement.
Seamless infrastructure for crypto wallets, NFTs, Neobanks, etc.
Technical Expertise and Challenges:
Our expert development team utilized state-of-the-art technologies such as React, TypeScript, and shadowDOM to craft a widget that beautifully melds functionality with usability. Added layers of efficiency and security came with integrations like Mercuryo (for crypto acquiring), SumSub (for KYC), Twilio (for SMS), and Mailgun for optimized communication.
The significant challenge was integrating these diverse technologies to ensure a user-friendly, seamless, and secure widget. However, our team's adeptness ensured that we surmounted these challenges, resulting in a top-tier product.
Project Outcomes:
Through unwavering dedication and technical prowess, our team successfully navigated the intricacies of this project. Their commitment and expertise showcased our capacity to deliver exceptional solutions, even in complex and evolving domains like fintech and cryptocurrency.