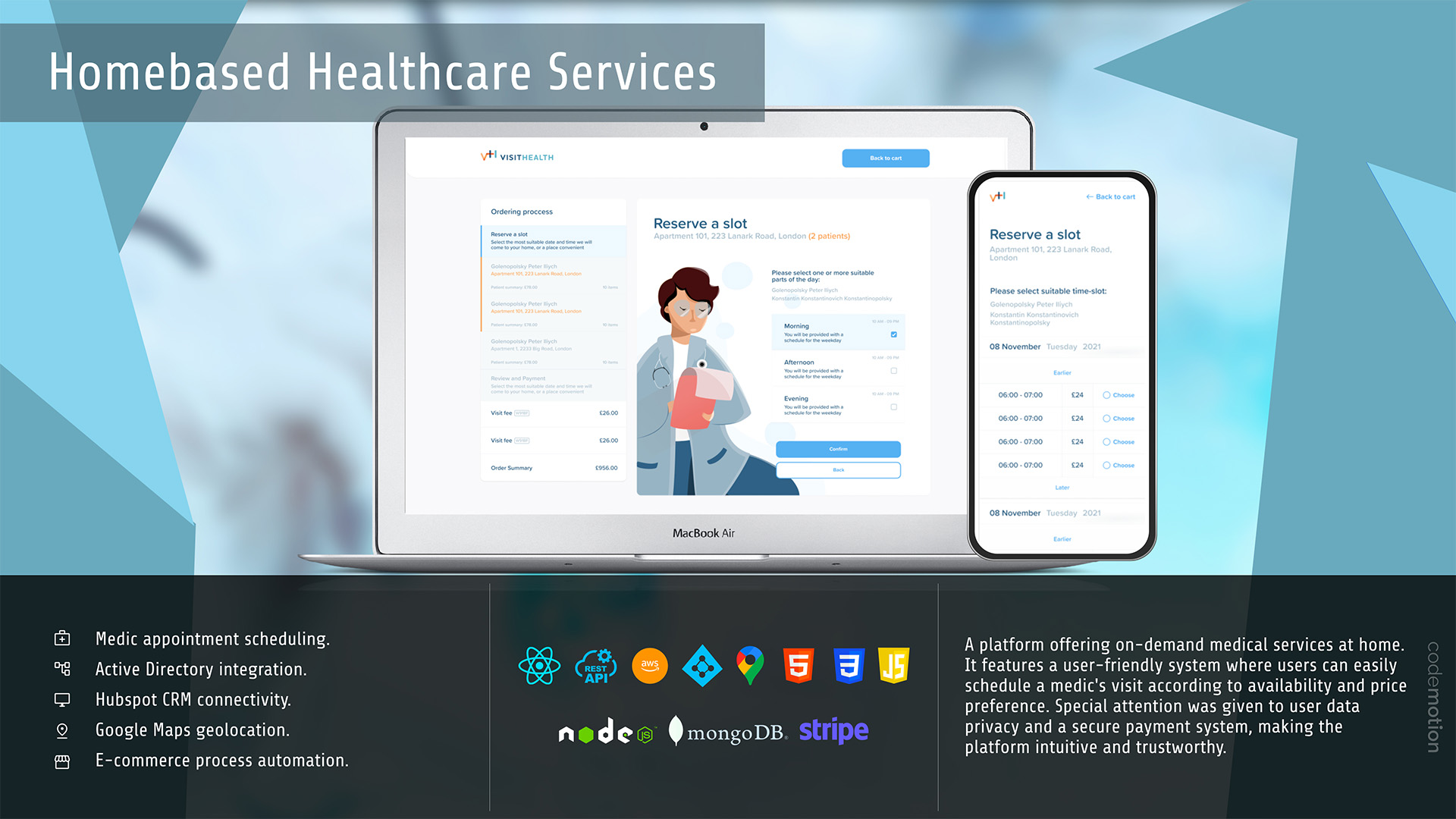 Project Overview:
Our alliance with VisitHealth revolved around the creation of a pioneering platform offering real-time home-based medical services, serving as a testament to our development team's agility and expertise.
Platform Functionality & User Experience:
A principal objective was the fusion of functionality with an unparalleled user experience. To that end, we architected a system empowering users to synchronize a medical visit, aligning it with their time preferences and price brackets.
Technological Implementation:
Our formidable crew deftly wielded a repertoire of tools, notably Node.js, React, and MongoDB, adhering to the zenith of performance and security benchmarks. This initiative stood out for its intricate interplay with advanced APIs, encompassing the likes of AWS, Activity Directory, Google Maps, and Stripe, culminating in an integrated digital web.
Key Challenges & Solutions:
Navigating the intricate terrains of technology, our core challenge pivoted around safeguarding user data integrity and the inception of a fortified payment conduit. Triumphing over these impediments, we not only manifested our technical prowess but also cemented the unwavering faith of our esteemed clientele.