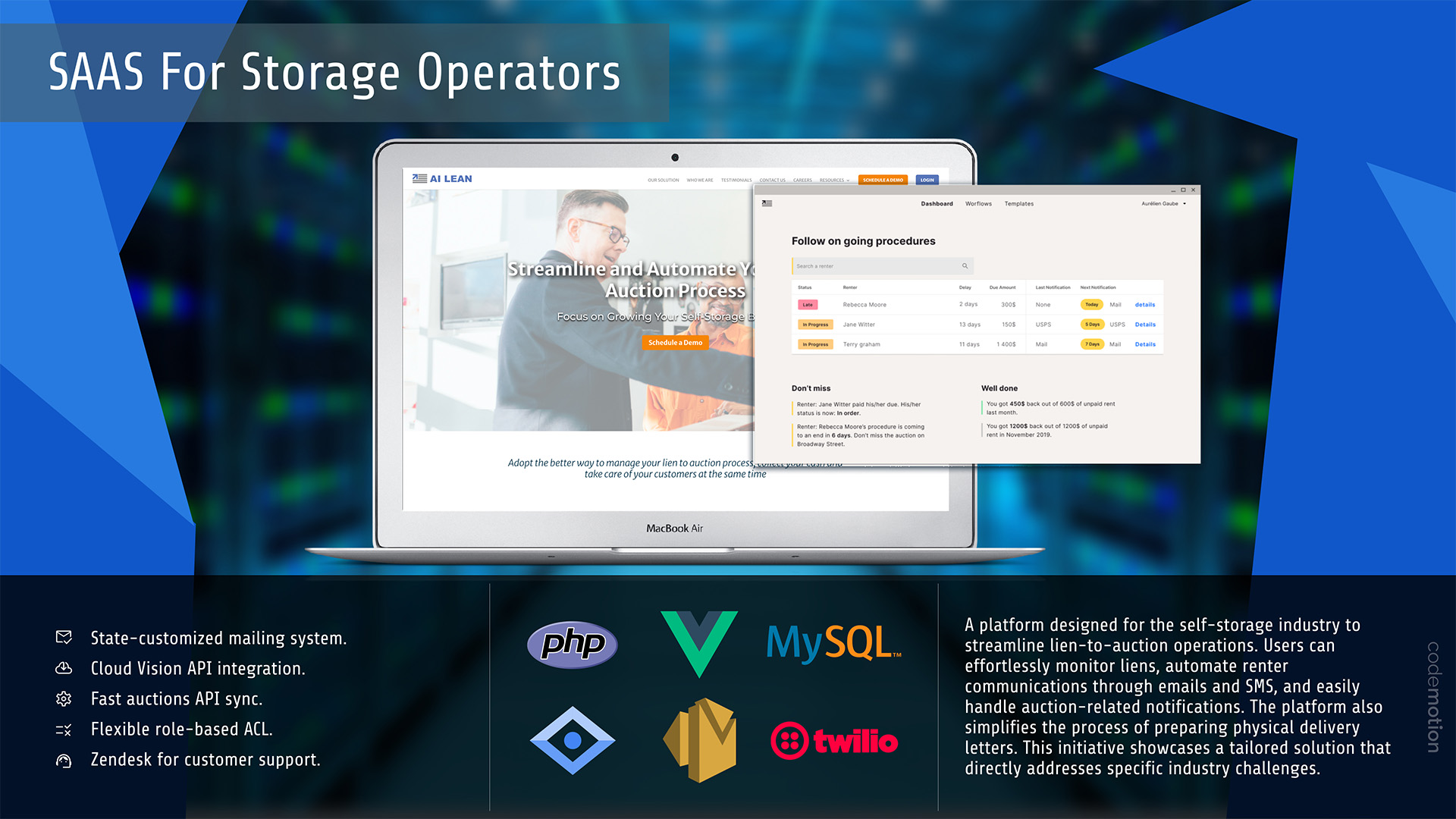 Project Focus:
Our alliance with a key player in the self-storage sector was driven by the objective to amplify the efficiency of their lien-to-auction operations.
Platform Description:
At the heart of our endeavor lay the construction of a platform crafted to:
Assiduously track all active liens.
Facilitate punctual communication with renters using automated emails and SMS.
Streamline the drafting and dispatch of tangible letters.
Simplify the orchestration and propagation of auction-centric communications.
Technical Implementation:
With tools like PHP, Vue.js, MySQL, and the integration of Cloud Vision API, AWS SES, and Twilio, our development brigade instilled an unprecedented operational efficiency into the client's workflows.
Achievements & Challenges:
Our team's technical acumen was pivotal in conquering the intricate task of automating multifaceted and delicate operations, all the while preserving an approachable user interface. This engagement stands as a testament to our proficiency in chiseling bespoke solutions tailored to address distinct operational quandaries.