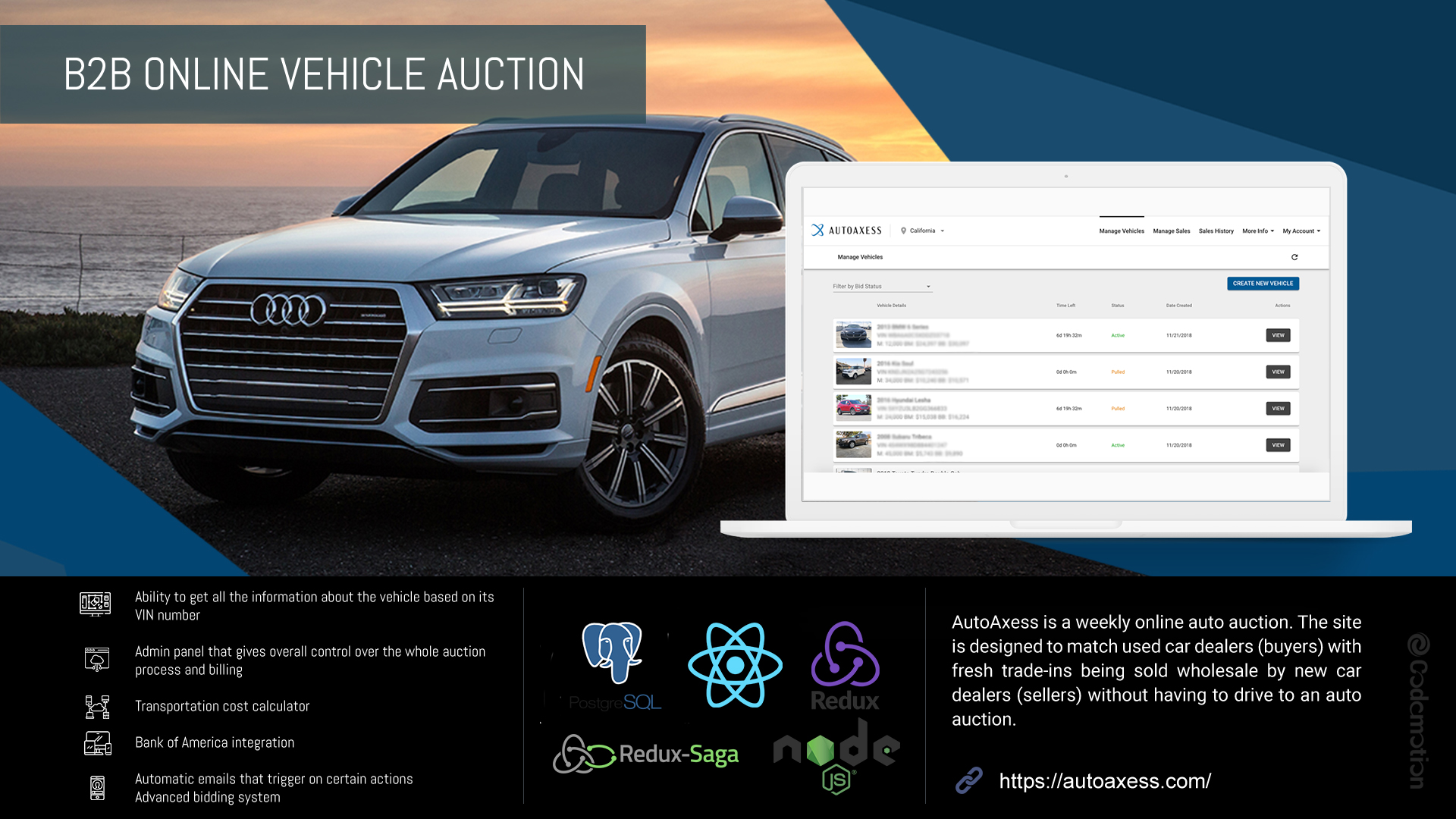 Project Overview: In collaboration with industry stakeholders, we embarked on AutoAxess, a transformative endeavor aimed at redefining the B2B online vehicle auction sphere within the logistics domain.
Platform Features: AutoAxess is not merely an online auction site; it's a solution meticulously crafted to address the distinct challenges faced by independent used car dealers. Standing out from conventional auto auctions, which often feel bulky and detached, AutoAxess champions efficiency. The platform excels in seamlessly matching franchised dealers eager to divest their unneeded trade-ins with the ideal wholesale purchasers. At its core, it provides a swift, uncomplicated, and economical avenue to scout and acquire freshly traded-in vehicles straight from franchised dealerships, all the while bypassing the pitfalls of pricey and drawn-out engagements.
Technical Expertise and Challenges: Harnessing the might of contemporary technologies, our technical ensemble integrated tools such as React, Redux, Redux Saga, Node.js, and PostgreSQL. This deliberate technology stack ensured AutoAxess was equipped to offer users a fluid and efficient journey in the ever-evolving B2B vehicle auction landscape.