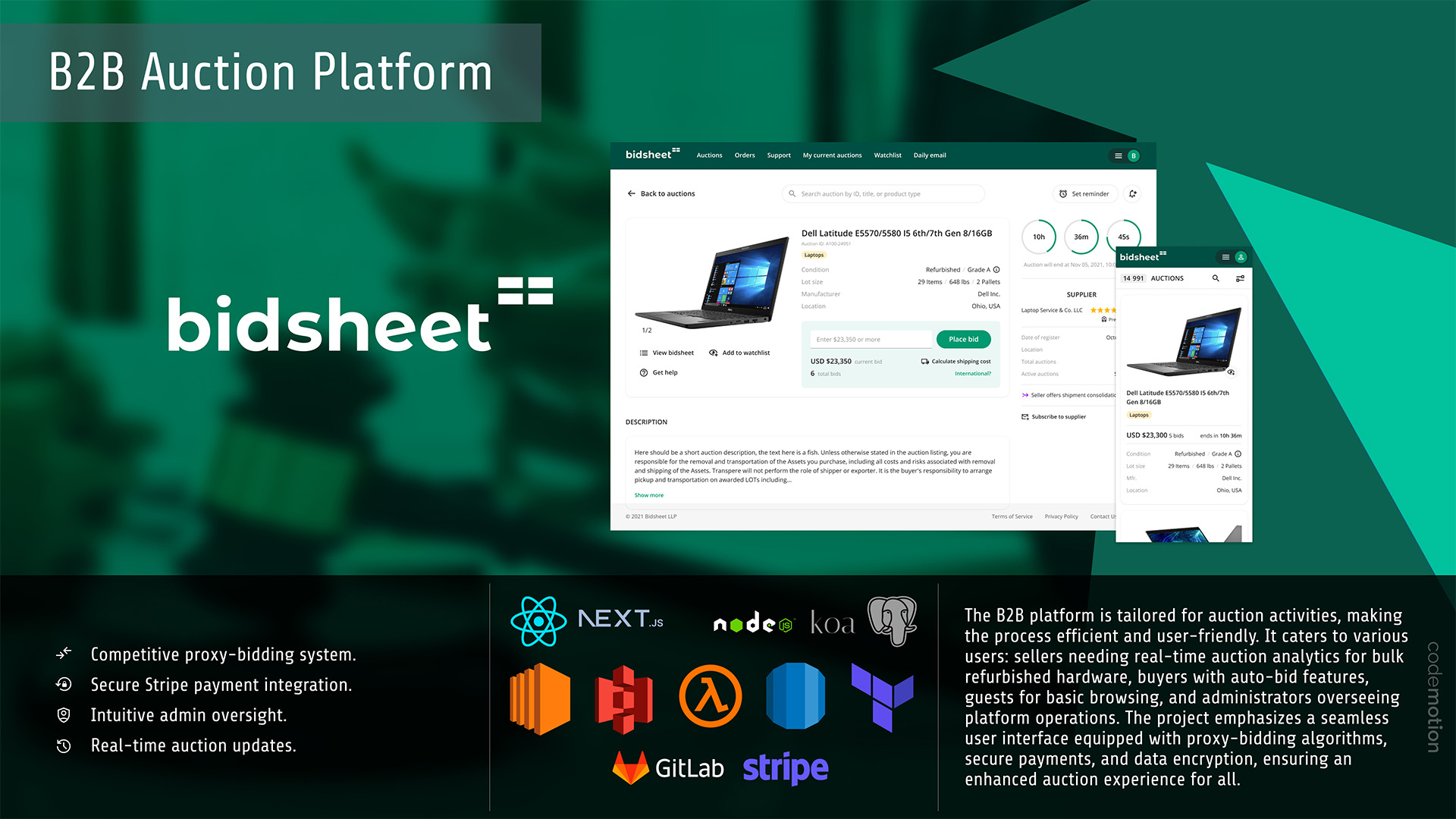 Project Analysis:
During our preliminary Business Analysis for the Bidsheet project, we delved deep, engaging with stakeholders to glean invaluable insights. This meticulous approach led us to pinpoint potential enhancement avenues and automation prospects in prevailing business operations. Every interaction and discovery was methodically documented in Confluence, encapsulating user interactions in exhaustive use cases.
Platform Introduction:
Bidsheet emerges as a bespoke B2B platform, sculpted to streamline auction activities in a digital realm that prioritizes efficiency and navigation ease. Catering to a diversified user base, it encompasses:
Sellers: Those trading in bulk refurbished hardware, fortified by real-time auction analytics.
Buyers: Active bidders with the boon of auto-bid features.
Guests: Individuals with basic browsing rights.
Administrators: The gatekeepers ensuring the seamless functioning of the platform, handling tasks from dispute redressal to user account oversight.
Tech Superiority & User Experience:
Boasting an intuitive interface, the platform is laced with elite features like proxy-bidding algorithms, fortified payment channels, and robust data encryption. Together, they bolster user data's sanctity and enhance the auction journey, reinforcing our commitment to delivering an unparalleled experience for every stakeholder.