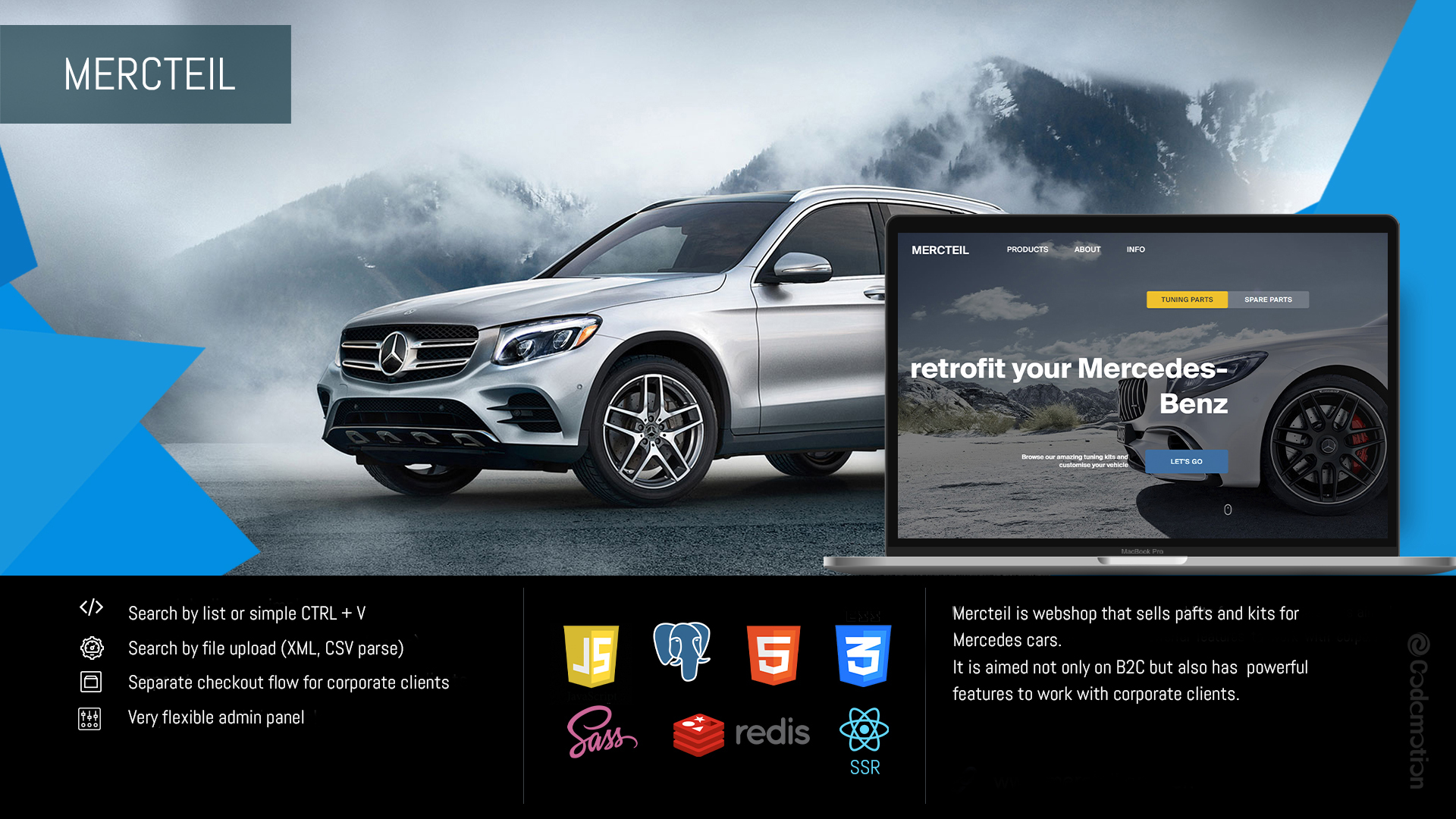 Project Overview Project Overview: In collaboration with Mercteil, we embarked on a journey to establish an expansive digital marketplace exclusively dedicated to the provision of parts and kits for Mercedes cars. Platform Features: Versatile Webshop: The platform is designed to cater not only to individual car enthusiasts but also robustly serves corporate clientele with its […]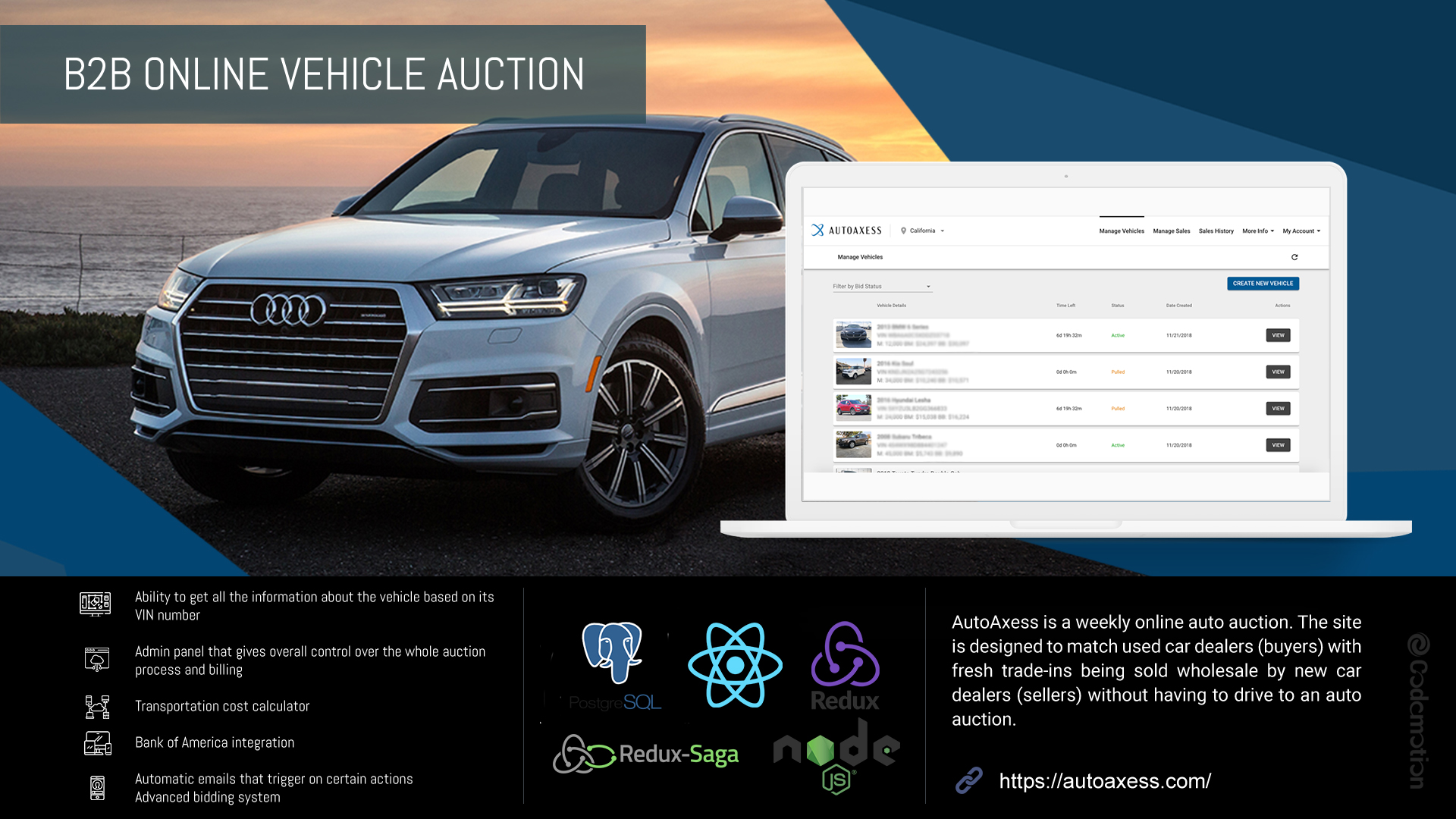 Challenges We've Tackled:
Our client, who operates a weekly online automobile auction, needed a reliable solution to ensure consistent platform performance and effective troubleshooting of any arising issues.
Initially engaged as an external development team, our mission was to establish a stable, efficient platform that would serve as a reliable foundation for our client's operations. Tasked with developing the platform from scratch, our team was keenly focused on identifying and resolving potential issues in real-time to guarantee smooth operations.
As our collaboration matured, we broadened our role from an outsourced development team to a more integral out-staff support unit. This progression expanded our involvement to maintain and continuously enhance the platform's performance and features.
Our commitment to prompt and dependable service has played a significant role in ensuring the uninterrupted operation of our client's online auto auctions.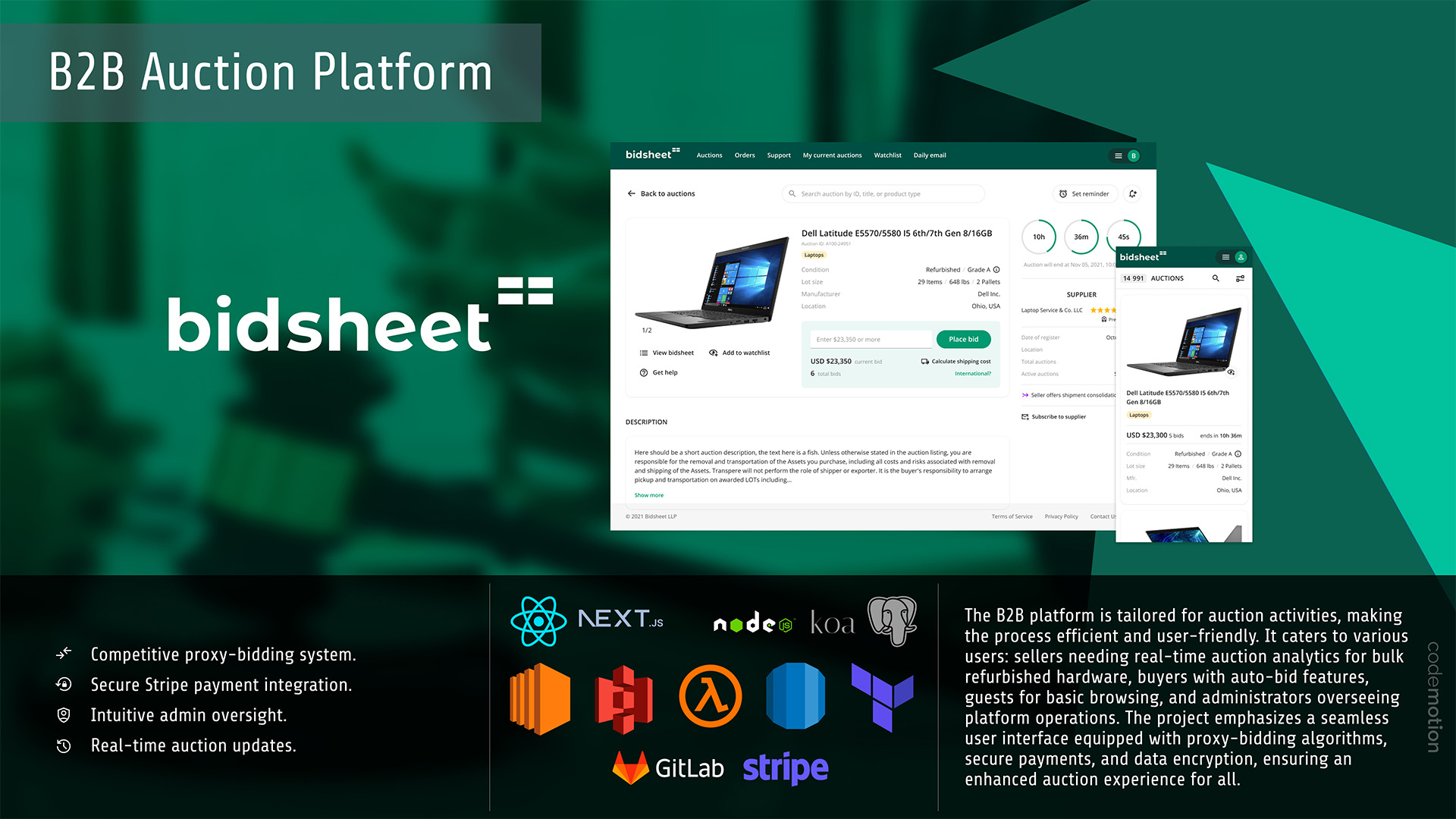 Challenges We've Tackled:
Our client previously relied on a platform with comparable functions but faced challenges due to its intrinsic limitations and constraints.
This led to a quest for a more holistic solution, capable of accommodating their growing needs while offering an improved user experience.
In response, our expert team developed and delivered a comprehensive solution with Bidsheet, effectively tackling their pain points and providing an enhanced platform that exceeded their initial expectations.