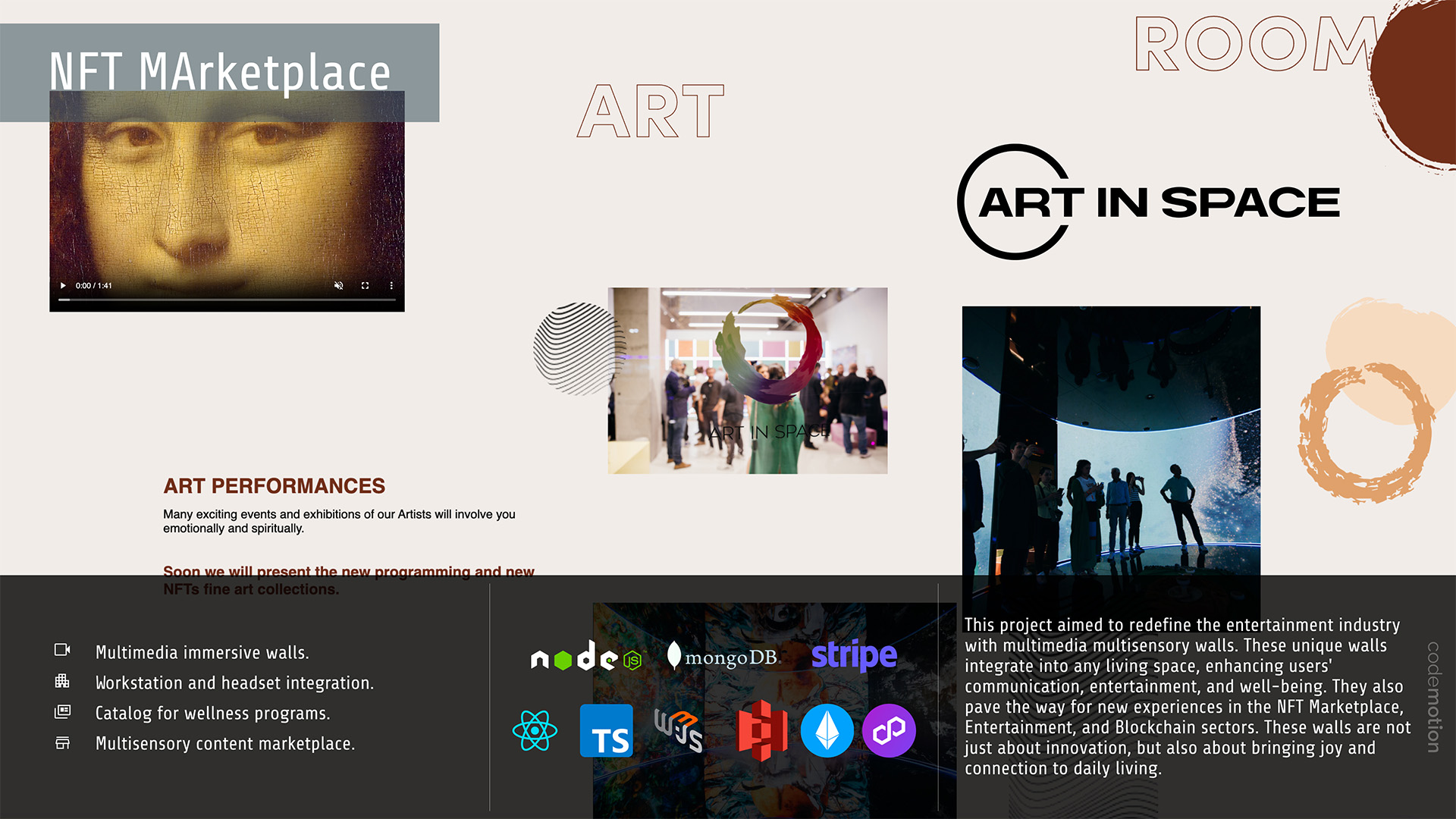 Project Overview:
In alliance with our esteemed client, our mission was to spearhead a radical transformation within the entertainment sector. The outcome? Technological marvels in the form of multimedia multisensory walls – a groundbreaking venture that promises a revamp in communication, leisure, and holistic well-being for end-users.
Platform Features:
The uniqueness of these walls lies in their ability to assimilate effortlessly into any living ambiance, delivering an unparalleled experience. Built using the prowess of advanced technologies, including React, Node.js, and Blockchain, they stand as beacons of futuristic entertainment and connectivity.
Technical Expertise and Challenges:
Embarking on this journey wasn't without its hurdles. However, our team, armed with unwavering dedication, utmost professionalism, and a penchant for adaptability, navigated the project's complexities with finesse. Our efforts in this initiative bear testimony to our capacity to foster and bring to fruition avant-garde ideas, particularly in the dynamic realms of the NFT Marketplace, Entertainment, and Blockchain.