Decentralized Ecosystem for Confidential Computing
Decentralized Ecosystem for Confidential Computing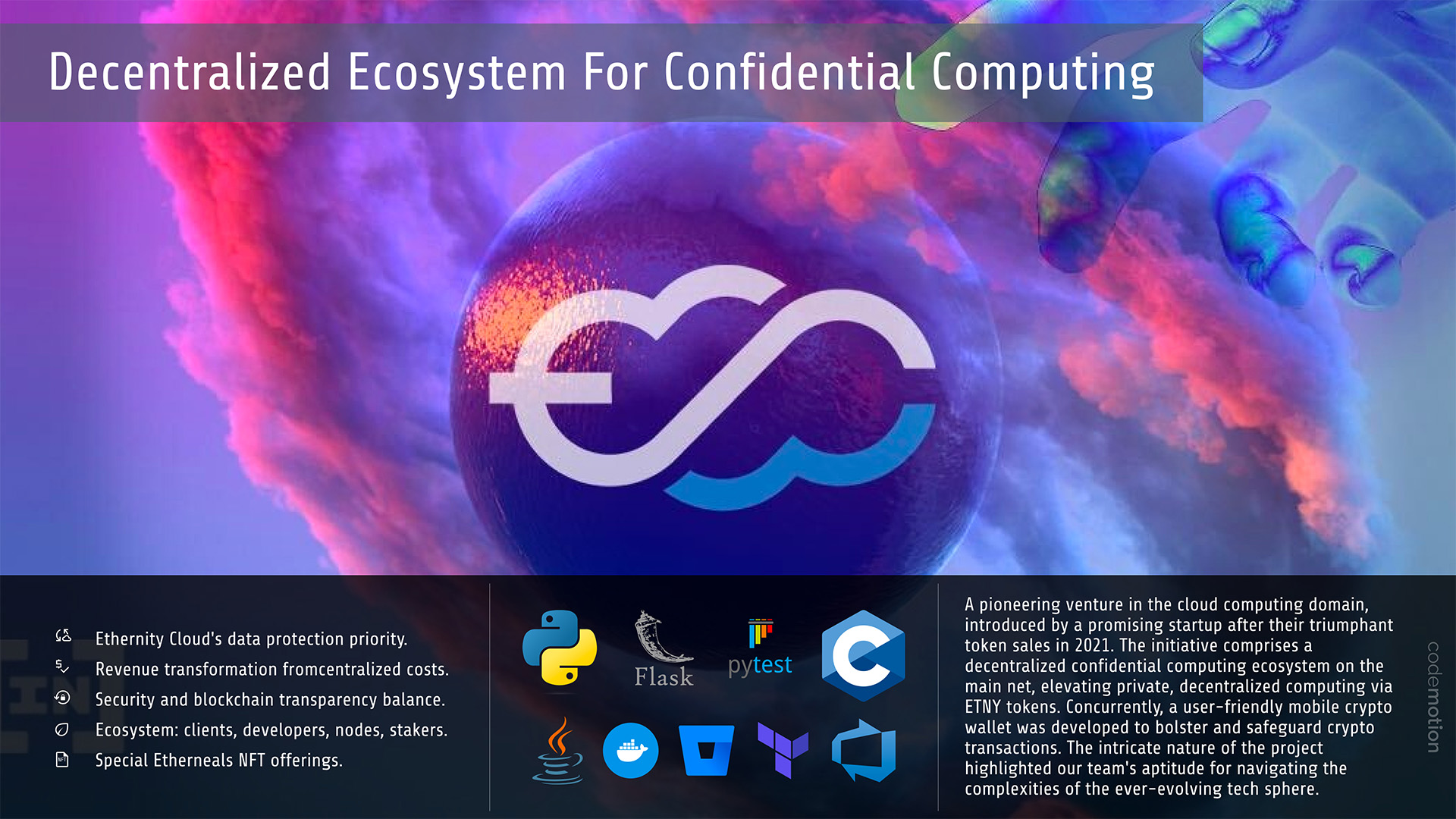 Project Overview:
In an exhilarating partnership with a forward-thinking startup that showed significant momentum after its triumphant token sales in November 2021, we embarked on a groundbreaking venture in the realm of cloud computing.
Core Objectives:
Decentralized Confidential Computing Ecosystem: The heartbeat of this venture was to usher in a new era in private and decentralized computing. This ecosystem, actively running on the mainnet, is designed to transform computing processes around-the-clock. Crucially, the ecosystem's operations are interwoven with the exchange of ETNY tokens, pushing the boundaries of both blockchain and cloud computing.

Mobile Crypto Wallet: In parallel to our primary project, we ventured into the creation of a user-centric crypto wallet. This mobile application's design ethos was to demystify and bolster the safety measures in the world of crypto trading.
Technical Excellence & Challenges:
The project's multi-faceted nature demanded the best from our team. Harnessing the power of Python, Swift for iOS, Java, and DevOps, our developers stood unwaveringly in the face of the intricacies associated with decentralized systems and secure mobile application development.
Conclusion:
The lessons and experiences harvested from this ambitious endeavor not only fortified our technical arsenal but also reiterated our dedication. As a team, we are driven by challenges and the desire to innovate, solidifying our stance as industry leaders in the ever-fluid technology domain.