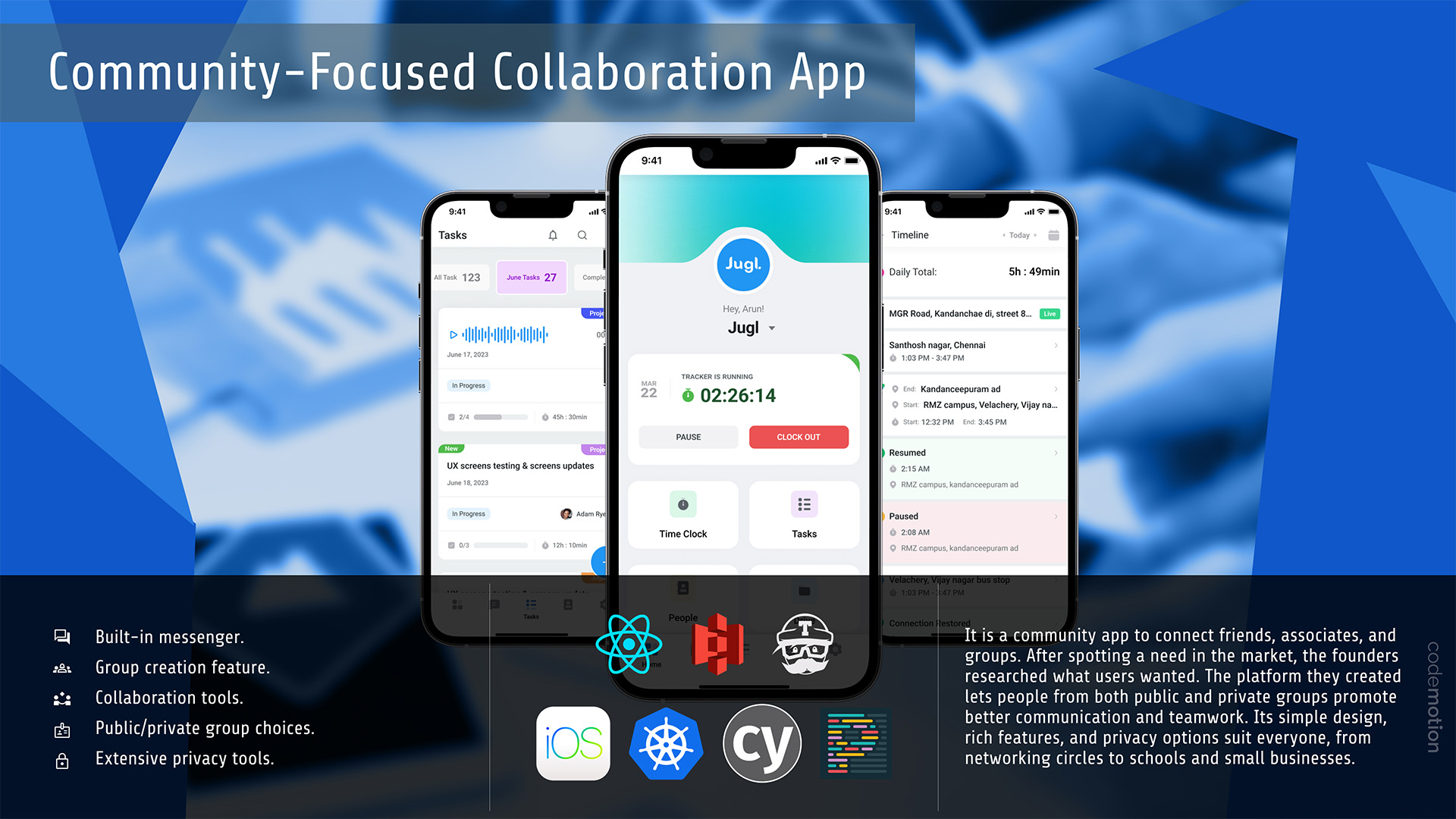 Project Overview:
In 2019, the visionaries  identified a significant market vacuum for a community-centric collaboration tool. This realization led to the conceptualization and birth of the product, a comprehensive collaboration platform that fosters community interactions.
Platform Features:
Jugl is no ordinary app; it's a bridge connecting friends, business associates, and diverse groups. Developed utilizing iOS and React.js technologies, it accommodates the creation of both public and private clusters, pushing the envelope for enhanced communication. The platform stands out with its sleek design, formidable feature array, and intuitive privacy settings. These characteristics make it a perfect fit for a broad spectrum of users, ranging from networking cohorts to educational hubs and entrepreneurial circles.
Technical Expertise and Challenges:
Turning this groundbreaking idea into a digital masterpiece was our challenge, and we rose to the occasion. Our seasoned professionals harnessed their expertise to craft a platform that's not just technologically advanced but also supremely user-centric.