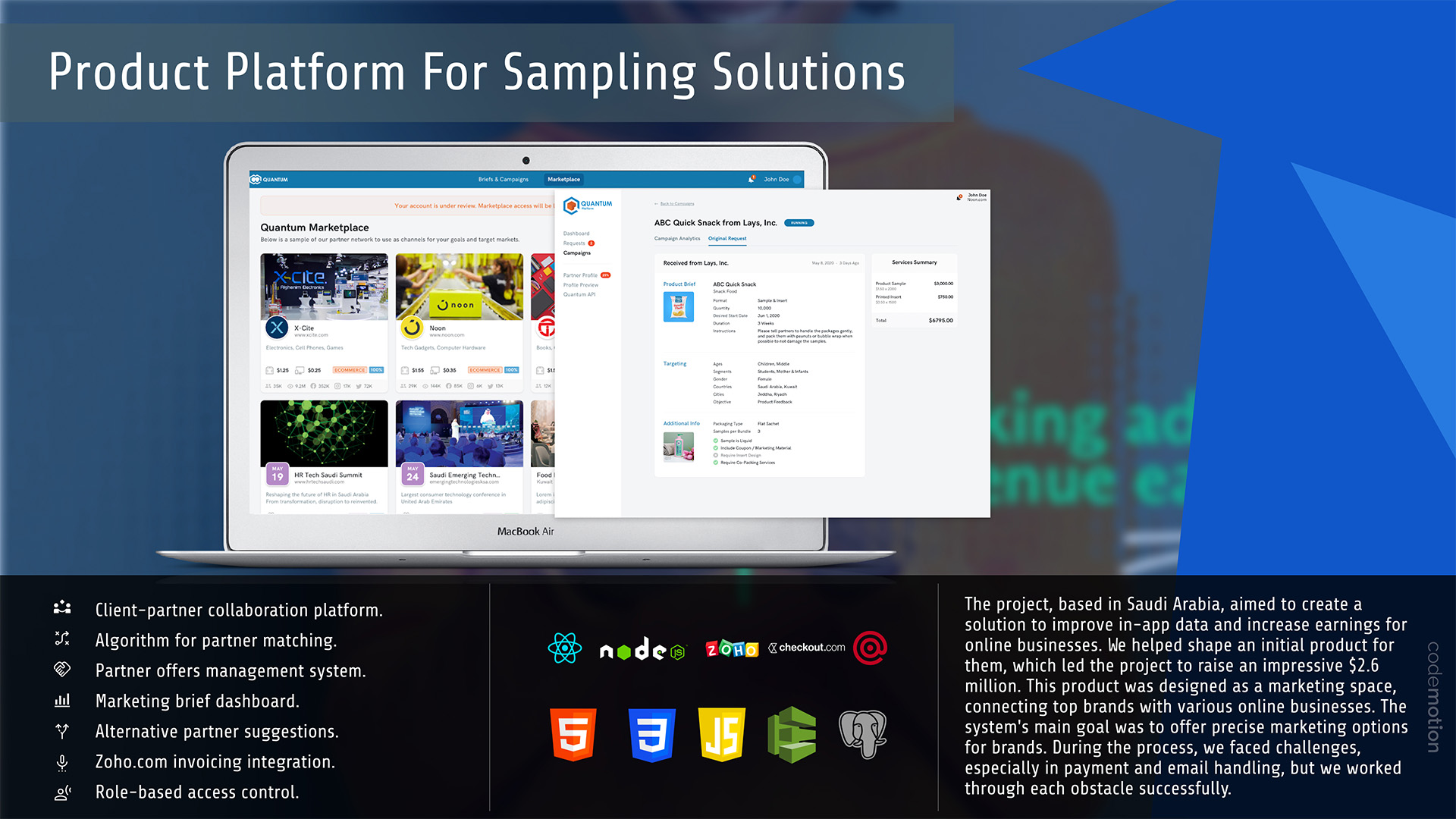 Ambitious Ad-Tech Venture with Quantum: In collaboration with Quantum, a front-runner based in Saudi Arabia, our collective vision steered towards an ad-tech marvel. Quantum was laser-focused on conceptualizing a white-label solution to amplify in-app data profiling, opening avenues for richer revenue inflows for e-commerce setups and brand businesses. Our competent squad played a pivotal role by churning out an MVP, laying the foundation for Quantum's vision.
---
Significant Funding Milestone: Post-MVP, Quantum clinched a staggering seed fund of $2.6 million, etching its dominance in the marketplace.
---
Technological Backbone & Core Functionality: At the heart of this solution was its prowess to metamorphose into an efficacious marketing marketplace. The platform was architected to knit strong ties between top-tier brands and a diverse online business landscape. Leveraging avant-garde tech stacks like React, Node.js, PostgreSQL, and AWS, we architected a cohesive e-process architecture geared towards targeted sampling solutions.
---
Navigating Challenges & Technical Excellence: The course was laden with intricate challenges, each tackled head-on with expertise and a knack for problem-solving. Our technical finesse was particularly evident in areas demanding payment processor integration, Mailgun-anchored email automation, and Zoho-powered seamless invoicing. This endeavor not only flaunted our tech expertise but also underscored our resilience and adaptability in the face of complexities.