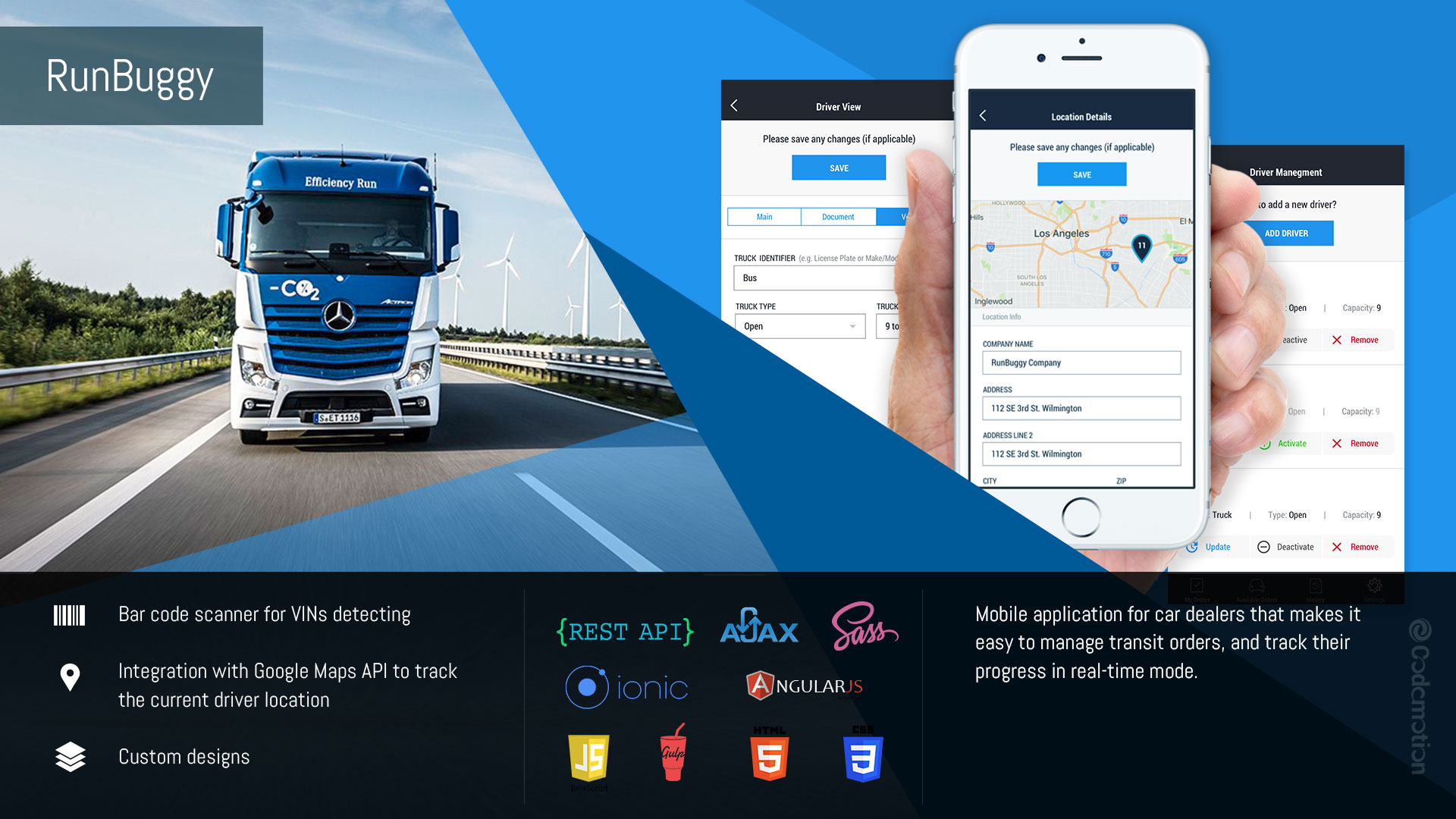 Project Overview: Engaging in a partnership within the logistics industry, our focus was directed towards the creation of a mobile application custom-built for car dealers. This innovative application is a response to the intricate demands of the industry, aiming to streamline transit order management and introduce real-time tracking mechanisms.
Platform Features: Sitting at the heart of this application is its ability to seamlessly manage transit orders while granting users the privilege of real-time tracking. Moreover, with an impressive network of over 6,000 verified car transporters consolidated within the system, the app stands as a holistic solution to car dealers' transportation conundrums.
Technical Expertise and Challenges: Harnessing the power of Java, Ionic Framework, and AngularJS, our technical team worked diligently to manifest the envisioned application. The journey was not without its challenges; however, our team's prowess and commitment ensured the successful realization of the sought-after features and functionalities, demonstrating our capability to produce refined and responsive solutions in the fast-evolving logistics realm.