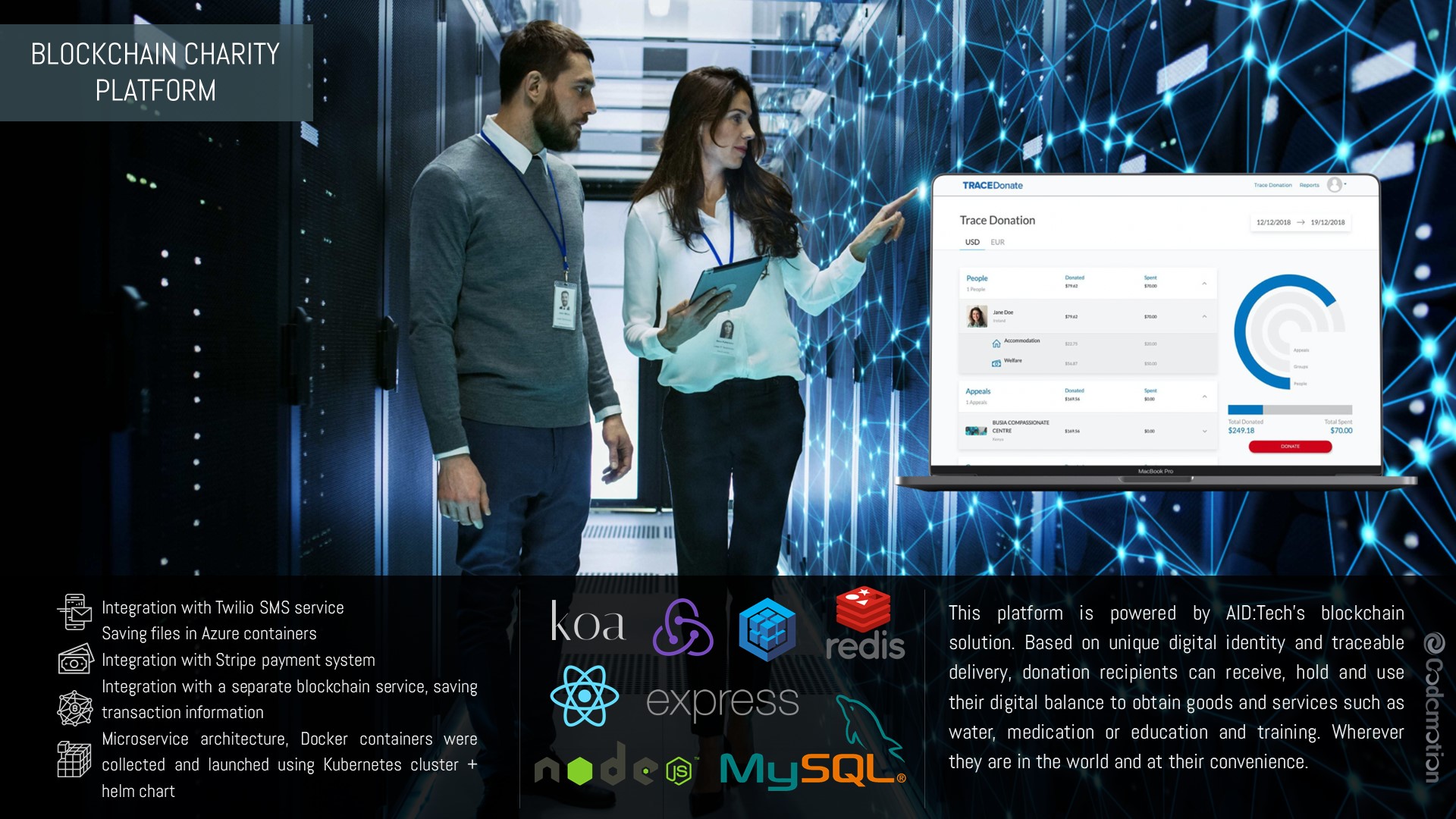 Project Overview:
In a collaborative endeavor with our client, we birthed the product, a groundbreaking fintech solution. It is amplified by AID:Tech's blockchain technology, addressing a long-standing need for transparency and trust in the realm of charitable donations.
Platform Features:
TraceDonate isn't merely a donation platform; it's a revolution in trust-building. At its core is a unique traceable donation mechanism. Donors can see exactly where their contributions go, fostering unmatched transparency. On the other end, recipients are empowered with a system to securely receive and manage these digital funds, regardless of geographical constraints. Whether it's to secure vital medications, access to clean water, or educational opportunities, this platform ensures funds serve their true purpose.
Technical Expertise and Challenges:
Pioneering this venture demanded a confluence of cutting-edge technologies and innovative thinking. Harnessing the power of NodeJS, Express, and React, we crafted a robust and secure platform. Confronted with intricate challenges, our seasoned team demonstrated not just their mastery over blockchain technology but also their unwavering commitment to fostering societal change through reliable and efficient tech solutions.