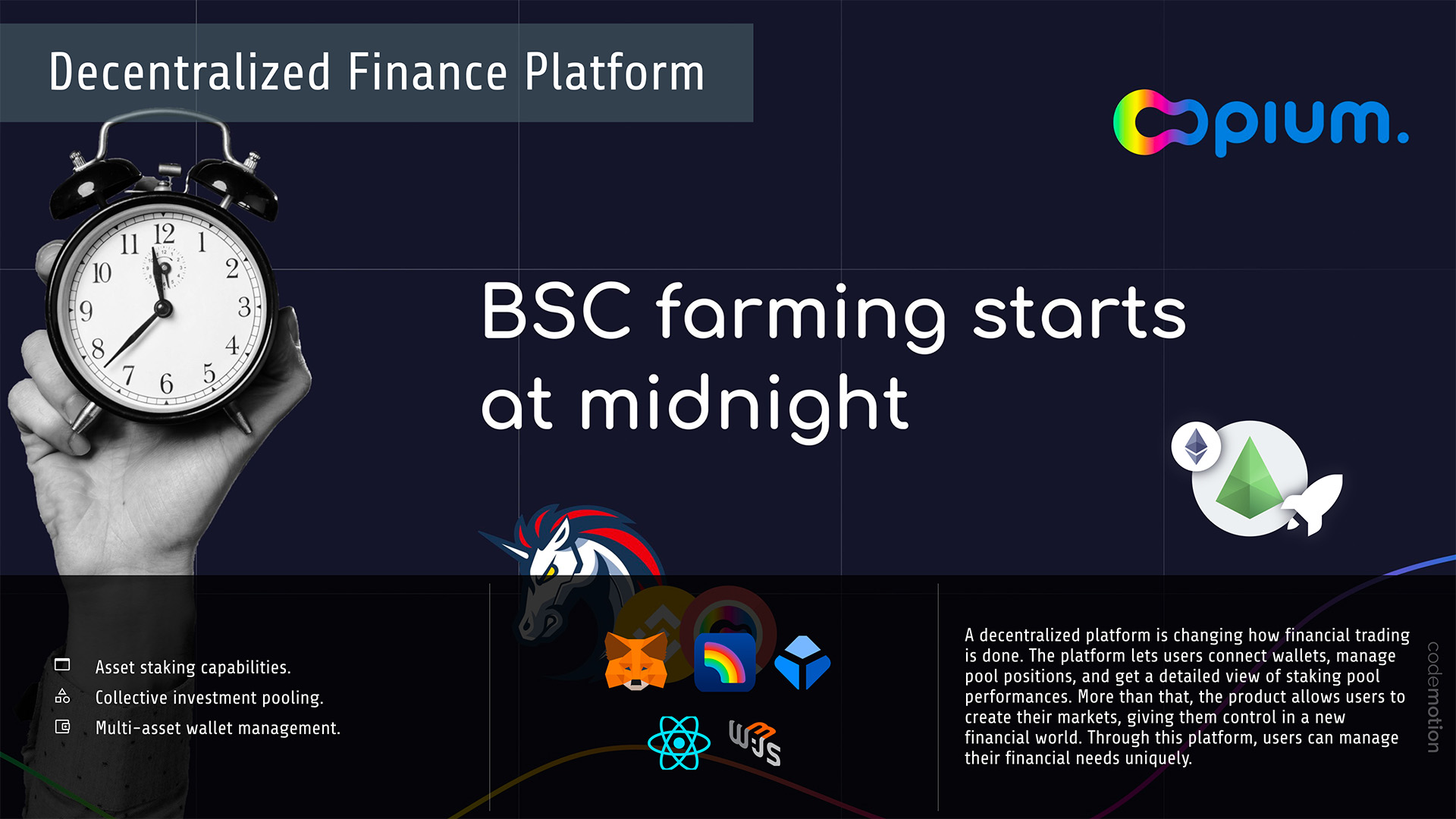 Revolutionizing Financial Trading with Opium: In synergy with an influential force in the Blockchain and Fintech arenas, our collective ambition materialized into Opium – a trailblazing decentralized platform that's redefining the contours of financial trading.
---
Tech Expertise & Core Functionality: With a tech backbone comprising Blockchain, React, and Web3, our adept development unit birthed a platform that's a master at wallet connectivity, pool staking/unstaking, and comprehensive pool positions management. Furthermore, Opium.finance provides users with a bird's-eye view of staking pool performance, empowering them to sculpt their own markets – a testament to a truly democratized financial ecosystem.
---
Empowering User Autonomy: Our handiwork with Opium turned the tables, allowing users to don the hats of their bankers and hedge fund overseers. A massive stride towards making finance more accessible and user-centric.
---
Testament to Our Professional Excellence: This endeavor stands as a monolith showcasing our professional mettle. Be it wielding the latest technology, satisfying intricate financial prerequisites, or navigating the treacherous terrains of development challenges, our prowess shone throughout.