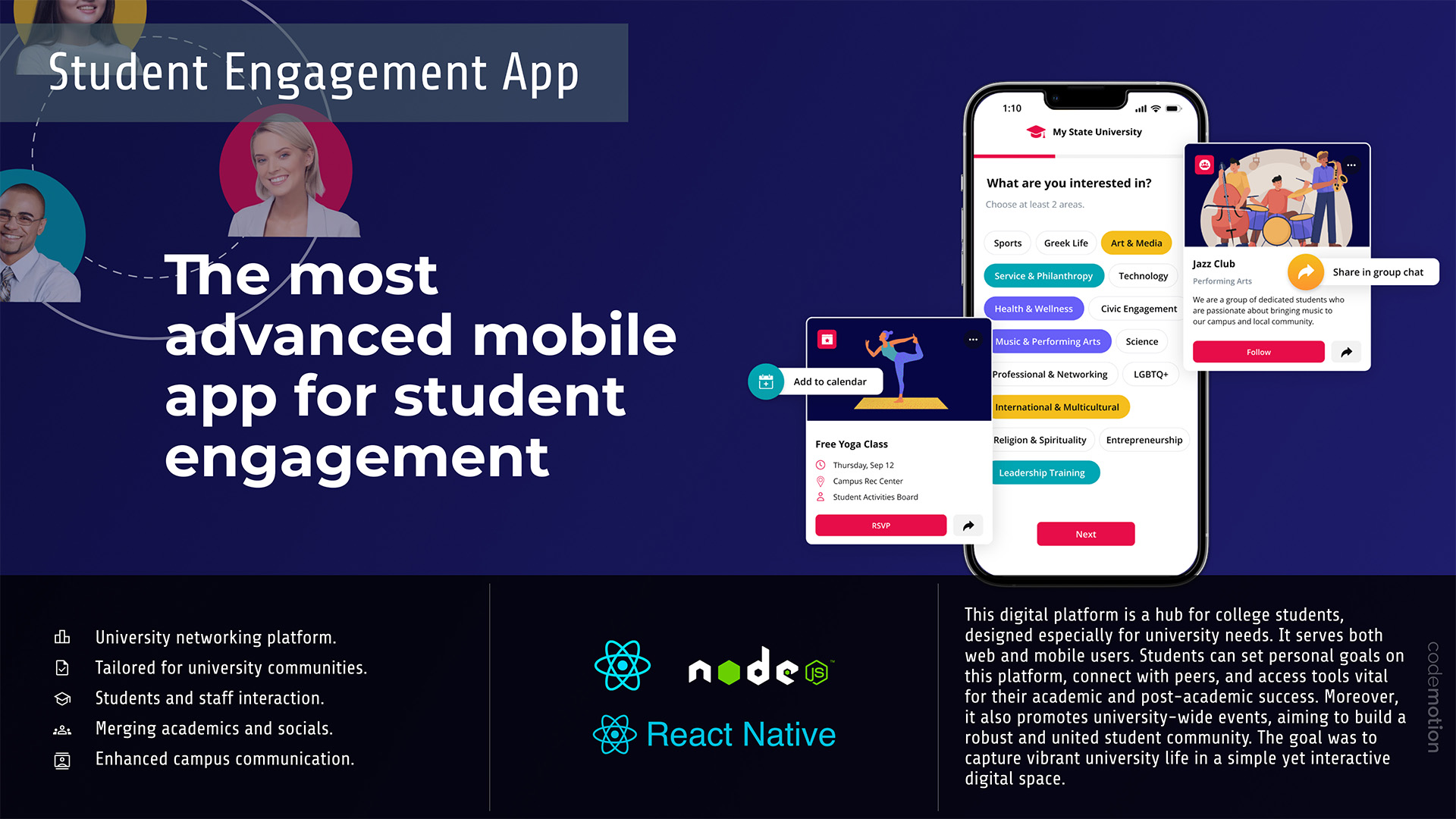 ---
Cultivating Digital Academics with Our Tailored Platform:
In concert with the client's vision, we embarked on a mission to develop a digital hub exclusively molded for college students, catering to a university's unique requirements.
Technical Backbone & Platform Features:
Driven by the expertise of our team in Node.js, React.js, and ReactNative, we delivered a platform that not only allows students to set objectives and connect with peers but also provides them essential tools ensuring success throughout their academic voyage.
Beyond Academics – Fostering University Spirit:
Beyond its primary features, our platform elevates the student experience by promoting participation in university-wide events. This initiative ensures a cohesive and spirited student community, encapsulating the essence of university life in a digital realm.
A Testament to Our Versatility:
This endeavor underlines our capability to comprehend and digitally echo the multifaceted world of academia. We took the vibrant, diverse nature of university life and channeled it into an intuitive and captivating platform.
---