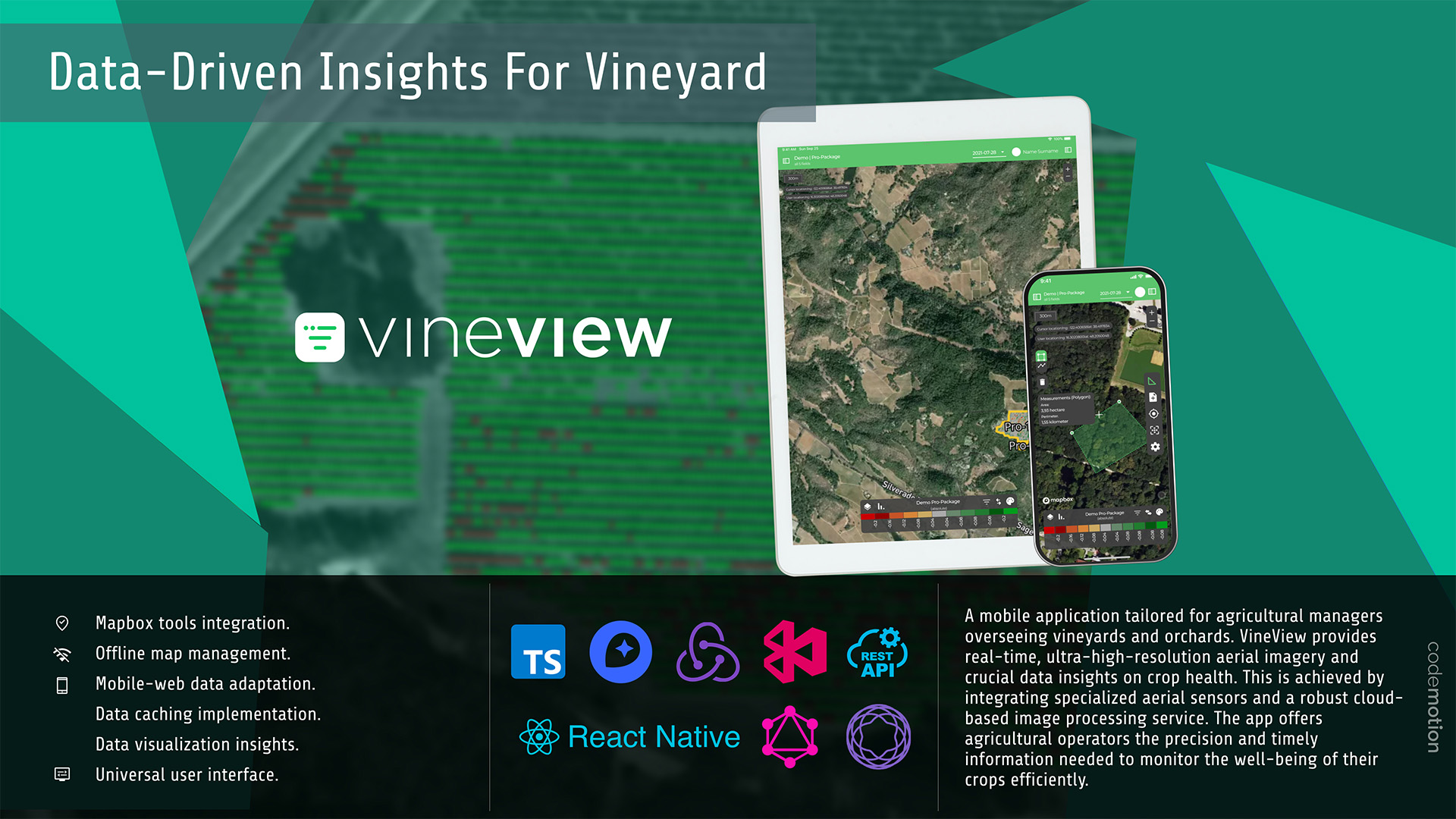 Project Overview:
Together with VineView, we embarked on developing a specialized mobile application geared towards aiding managers of vineyards and orchards by granting them in-depth insights on crop health. The app, a fusion of advanced aerial spectral sensors and cloud-based image processing, provides ultra-high resolution aerial imagery and real-time crop health data.
Platform Features:
The application stands as a pivotal instrument for agricultural professionals, offering:
Real-time monitoring of crop health.
Integration of specialized aerial spectral sensors.
Ultra-high resolution aerial imagery.
Critical data insights through a robust cloud-based image processing service.
Technical Expertise and Challenges:
Our team harnessed a range of technologies including React Native, Typescript, and Mapbox. The major challenge lay in flawlessly integrating these technologies to ensure uninterrupted real-time data access.
Project Outcomes:
The experience underscored the Codemotion team's ability to navigate complex tech terrains. It was a testament to our adaptability and commitment to delivering state-of-the-art solutions tailored to our client's unique requirements.