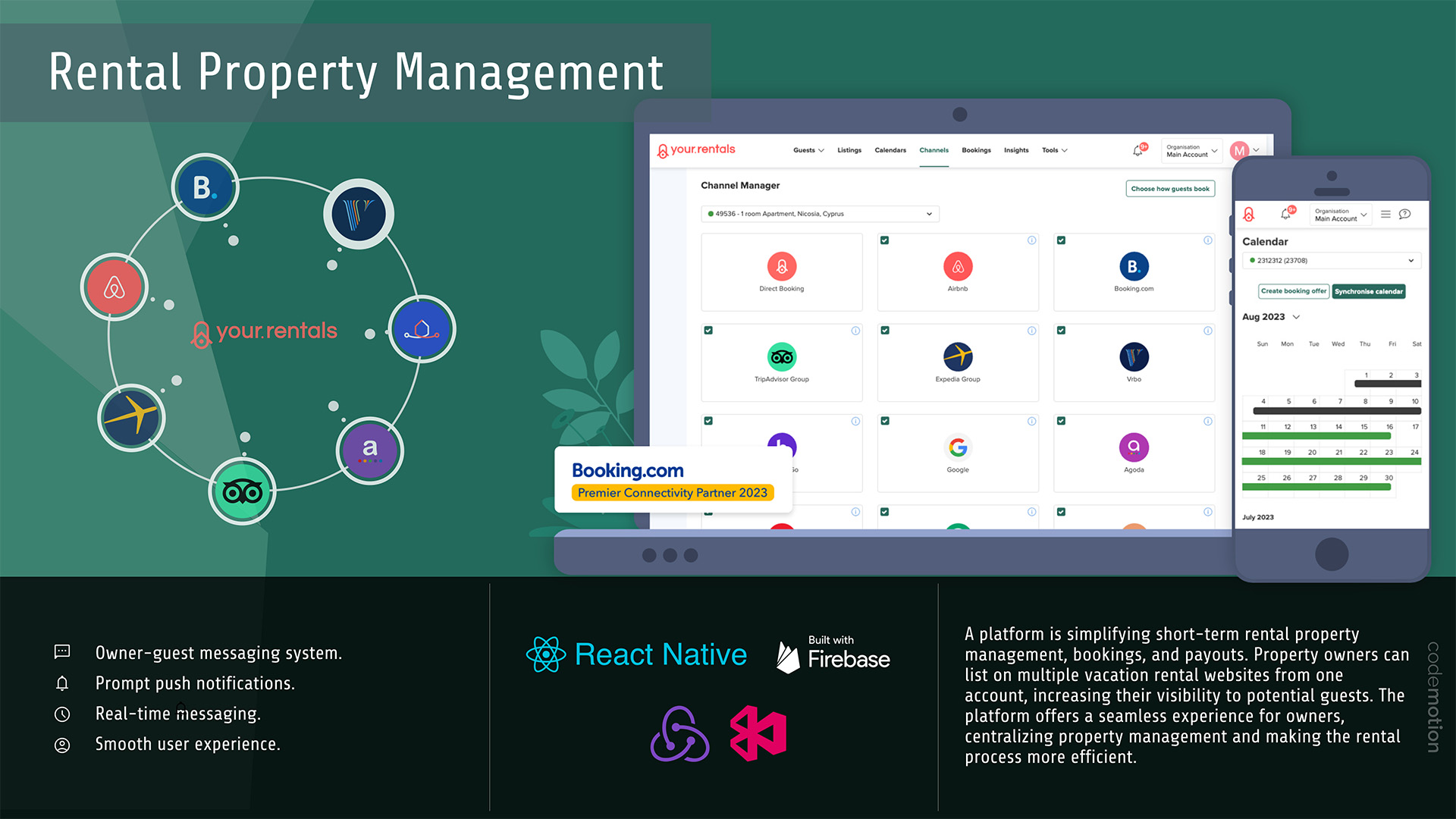 Introduction to Your.Rentals: Your.Rentals is an all-encompassing platform tailored to streamline the intricacies of managing short-term rental properties, encompassing bookings, calendars, and financial payouts.
---
Platform Capabilities: Through a solitary account, property owners can swiftly enlist their assets on a myriad of vacation rental websites. This not only amplifies their reach to prospective guests but also significantly uplifts booking rates.
---
Development Insight & Challenges: Our partnership with the client revolved around crafting a user-centric interface with React Native technology at its core, aiming for frictionless utility for property proprietors. The journey wasn't devoid of challenges – from merging with leading channels and specialized sites, refining booking and payout pathways, to ensuring data precision across multiple platforms. Nonetheless, our technical acumen led to the fruition of a robust tool that centralizes property oversight and enriches the rental journey for owners.