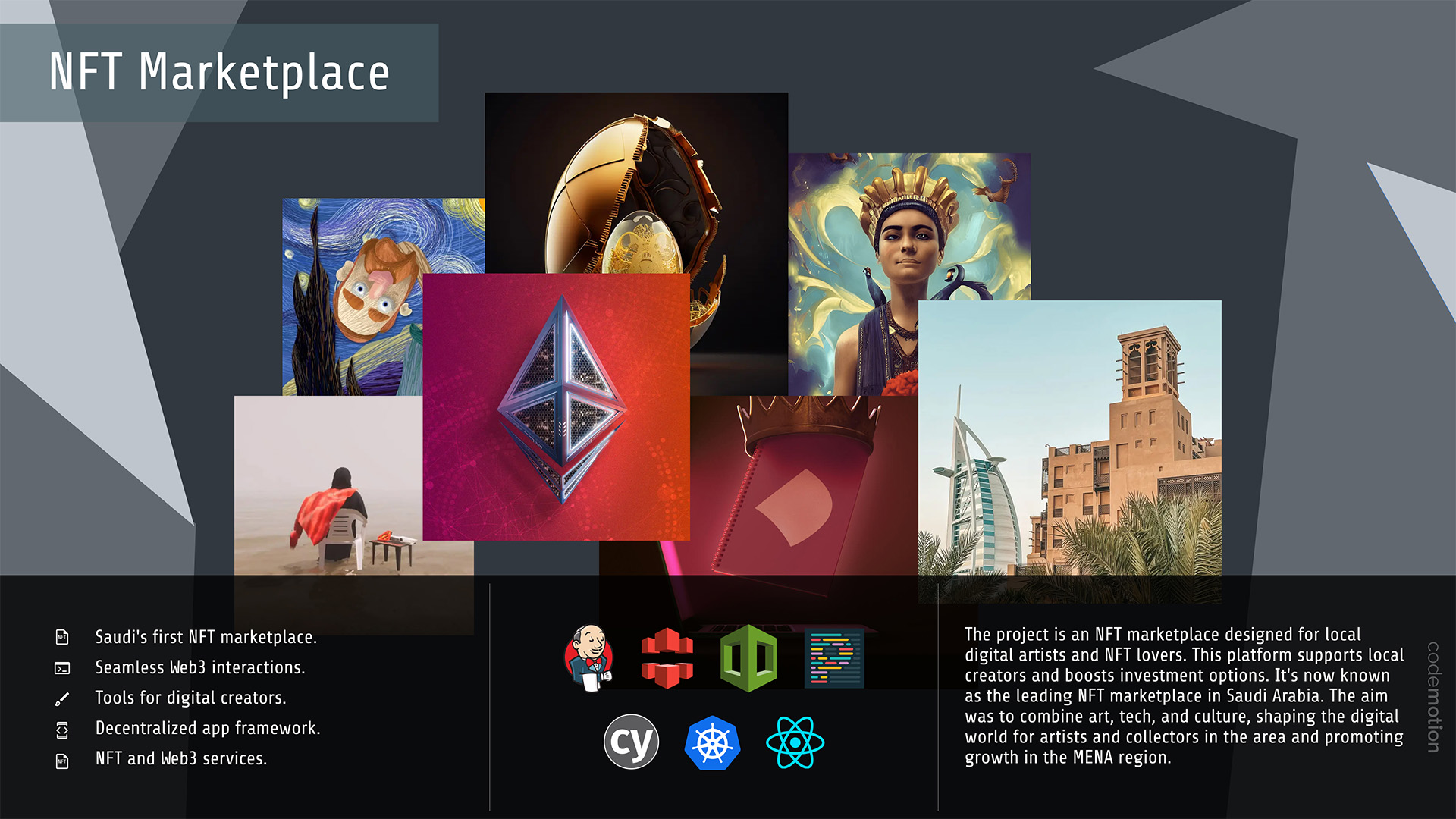 Challenges We've Tackled:
We assisted the client in navigating their main project, a heavily developed and continuously improving NFT Marketplace. At the same time, the client was beginning to initiate the B2B aspect of their project.
Our role was to provide the necessary development support to ensure both areas progressed effectively and efficiently.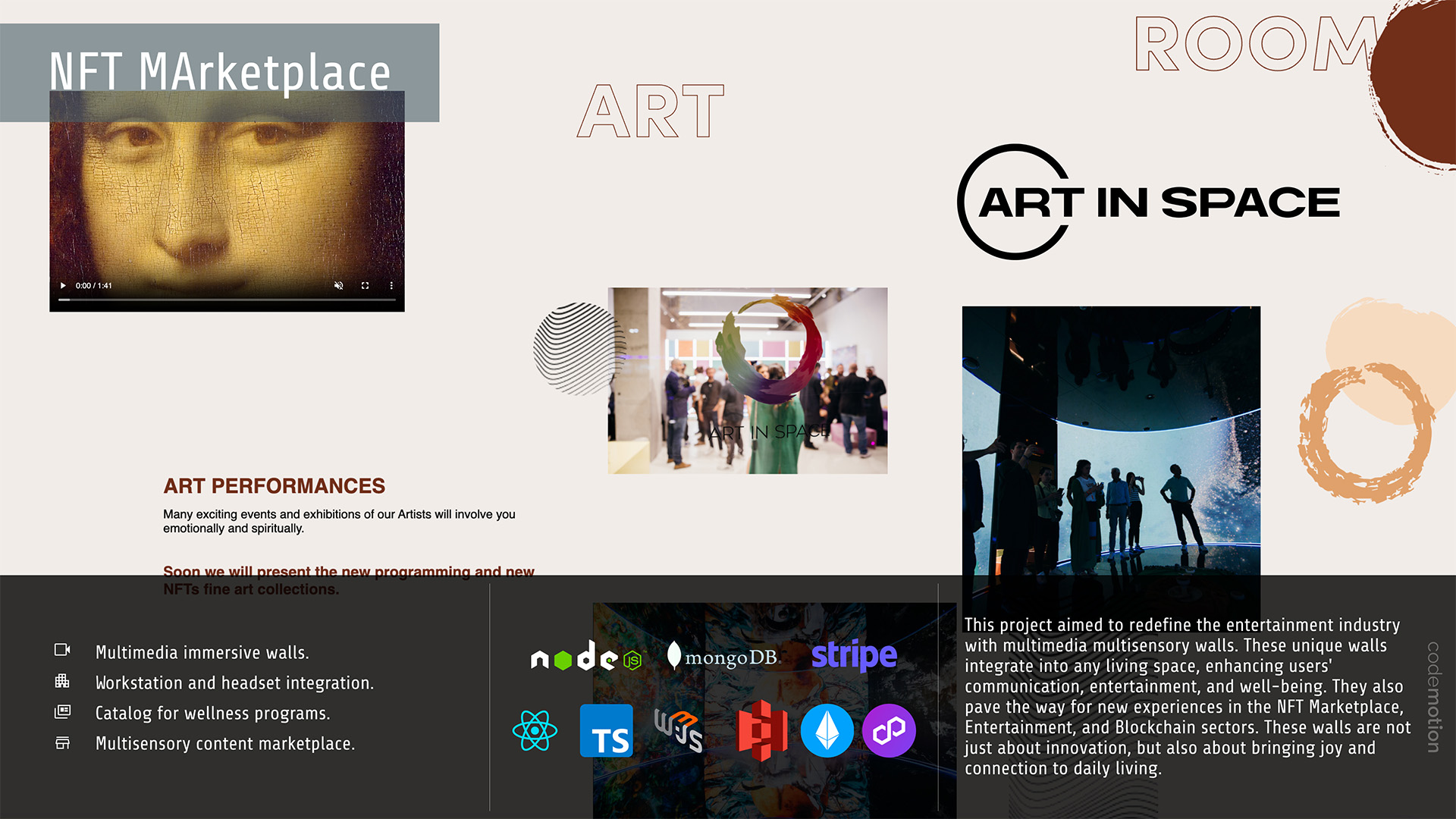 Challenges We've Tackled:
The client approached us with several challenges. Firstly, they were grappling with a lack of sufficient funding and sought a team that could deliver efficient results swiftly.
They also needed to develop a project from scratch that encompassed the field of multisensory art, a niche that required a specific skill set.
Moreover, they required expertise in creating a blockchain marketplace, complete with smart contracts, which was essential to make their innovative idea a reality.
Our team was able to step in and address these hurdles, propelling their vision forward.