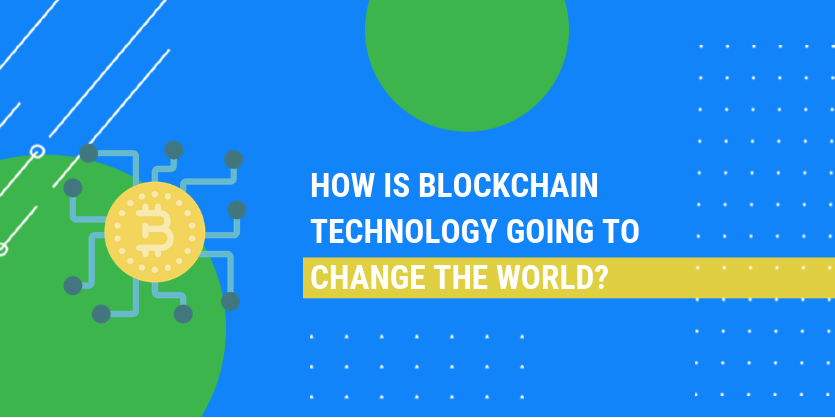 It's much more than just the currencies. However, the popularity of blockchain is made by the hype with Bitcoin and other currencies.
What is blockchain and why you need it?
There' no central node that would keep all the information about the transactions. The information is spread among a few personal computers and there are no people who can access the data and make any changes. But they can use the whole system. We can see the tech as a growing list of transactions that have a specific order. It's considered to be a good base for future technologies for communication, education and healthcare.
Blockchain technologies company
What do you get if you choose blockchain for your company?
Decentralization is a key advantage of the technology. There's no need to have a centralized system. You will not depend on the stability of the work of the node and the data is stored on a few computers. You get great security and safety of the information.
You can access the information without any problems but you cannot make any changes there. There are no activities that are not recorded in the system. What we have is a group of computers that are located in different places. They communicate one with another via a point-to-point protocol. If there are any problems with one computer, it will not influence the workflow of the whole system.
There's no need to have the services and someone to supervise them. It's cost effective as you don't spend money on maintenance of the system.
There are also a few cons that come with the technology. There is a limited throughput for the transactions. You can use only one technology.
What's the future of blockchain?
What can we expect from the use of blockchain in the nearest few years?
Internet of Things
Blockchain will help organize and store data to provide good safety and privacy for the users. You will not need to spend big sums on data centers and their maintenance. You will save money by using the decentralized system. You will not lose any piece of the data.
Logistics
You can use blockchain for keeping the data in the database, see the routes and schedule the future moves. You can see how the routes were changed with time as well as any updates in the schedule.
Finance
It's much easier to control the spread of corporate financing. There's a tendency to use specific platforms for funding where you can access the required sum of money with ease.
No fraud
If there are any goods to sell that can be faked, you can add specific details to each product that will be stored in the database. Third parties cannot any information to that database. You can find out of the drug you want to buy is legal or if the diamond you want to purchase wasn't stolen before.
Blockchain tech is trendy. Everyone knows about it and wants to benefit from using it for commercial projects. It's not only the finance niche or similar spheres. It's about the way the transactions are recorded and the data is stored. Of course, if you need a high throughput with thousands of transactions per second, you should carefully test it for your company.
How can you build an app based on blockchain?
If you know that blockchain is what you need, there comes the time to pick up the company that will implement your ideas into a real MVP. Here at Codemotion, we believe that time and cost efficiency matter, so we deliver fast results at a reasonable price. You get a fast launch of an MVP and a great level of expertise from a team that will work on your project.