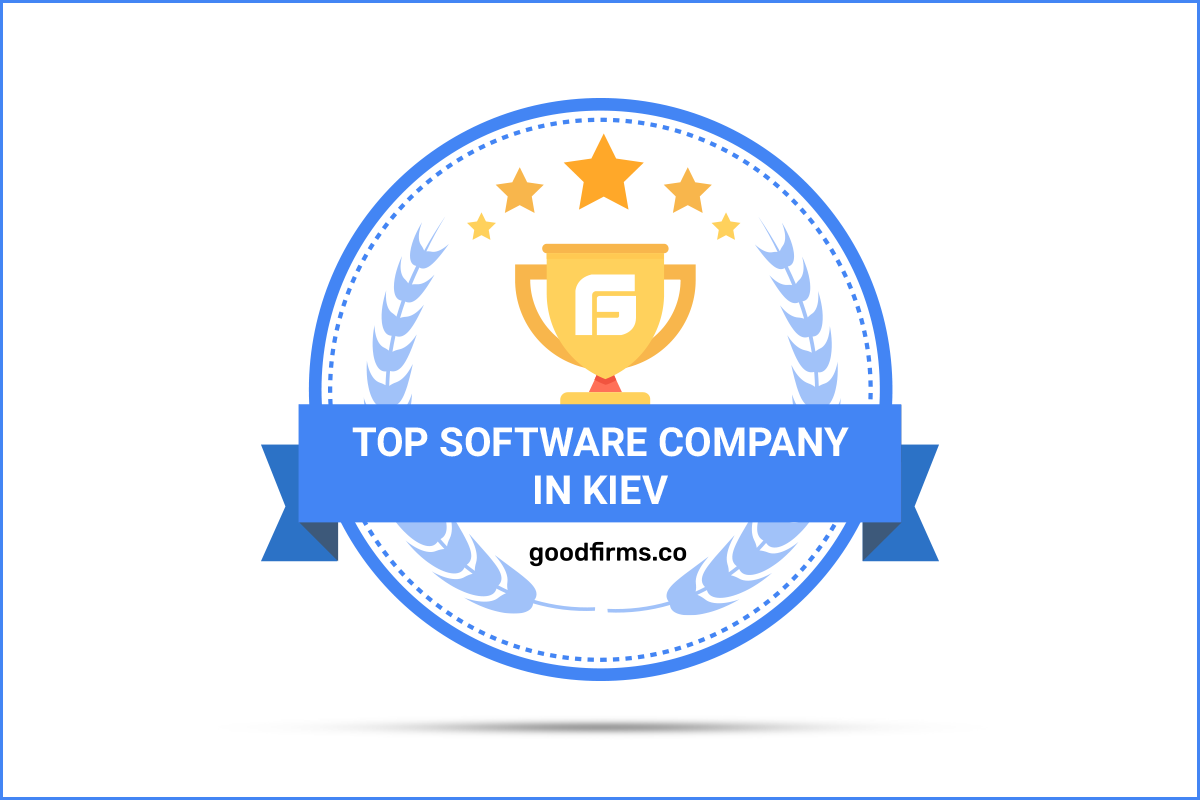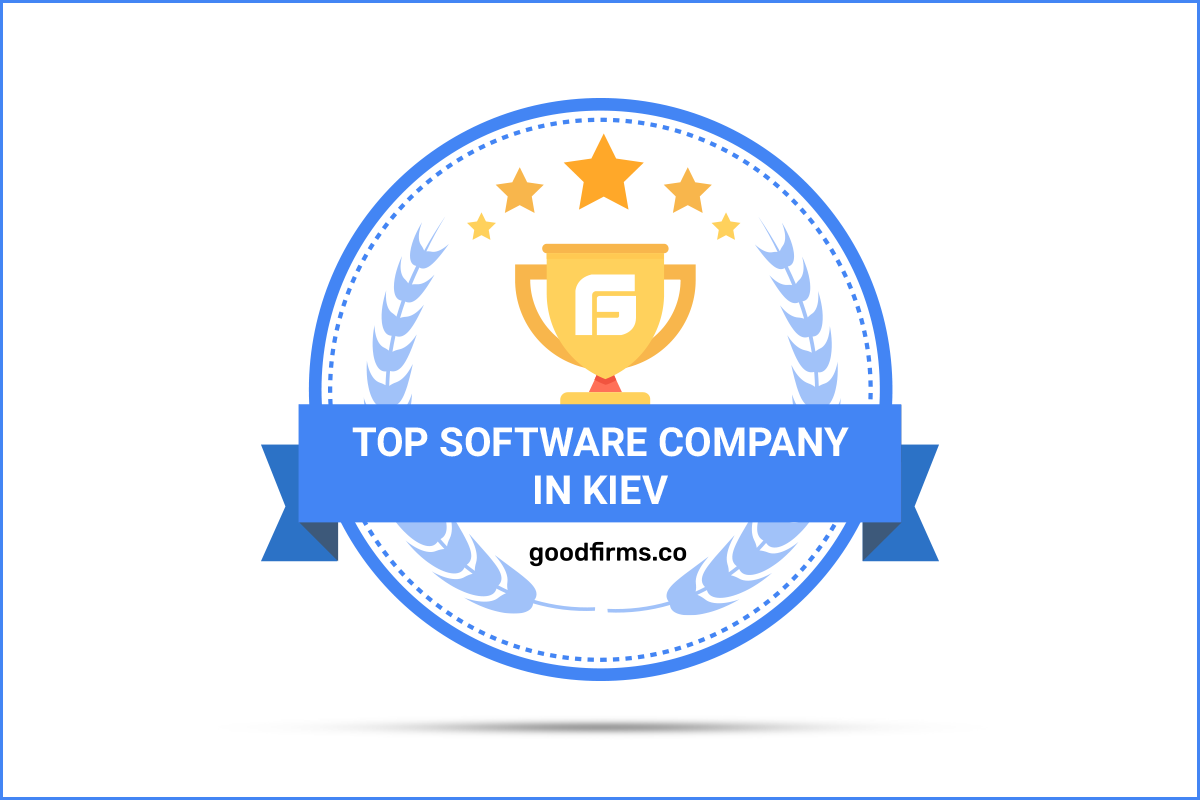 Proffering robust software solutions to clients at national and international levels endows Codemotion as one of the leading software development companies in Kiev at GoodFirms.
About Codemotion:
Incorporated in 2011 and based in Pecherskyi District, Kyiv City, Codemotion solves clients' business problems by offering them perfect coding solutions. Its mission is to connect clients with the best IT talents for life. The founders at Codemotion believe that trusted relationships between the client and team are essential for a great performance. 
Codemotion was founded by 3 friends whose main focus was on the Ukrainian market. With its experts developing quality code and making the clients happy, Codemotion got its 50th client some years ago and also went on to inaugurate its office in the USA.
In 2018, the company grew from a small team to 80 employees and opened its development center in Uzhgorod. 
GoodFirms' Research Process:
GoodFirms, research, and review an online platform serves millions of B2B tech businesses to identify & promote their software products & services. With its genuine research and analysis method based on three significant factors – Quality, Reliability, and Ability, the researchers also assessed Codemotion. 
The team concluded that Codemotion had set a benchmark amongst the top software development and blockchain development in Kyiv and Ukraine, respectively, at GoodFirms. 
The team also concluded that Codemotion would soon get recognized as one of the leading mobile app development companies universally at GoodFirms.
The classification of the evaluation done by the GoodFirms' unit for Codemotion is mentioned as below: 
Software Development:
The expert web developers' team combines SaaS apps and corporate software development for businesses. The key to the success of such projects is a flexible methodology and well-thought-out architecture. Therefore, Codemotion necessarily sticks to Scrum, which lets them streamline complex and lengthy enterprise projects and make the client's work process transparent. 
The expert engineers opt for the safest way, which is, to begin with, MVP. The group always remains ready to check the feedback from the users first and, of course, take pain to turn clients' solutions into sustainable products.
No matter what the app platform client has, Codemotion is ready to suggest an appropriate and user-friendly solution to make their enterprise software development process efficient.
Thus, finding the most relevant solution for the clients by identifying their project goals, possible issues, or methods they want to inherit during software development for their respective business endows Codemotion as one of the leading software development companies in KYIV at GoodFirms.
Blockchain Development:
The expert engineers have mastered blockchain technologies in several projects for cryptocurrency investment and trading and have offered clients robust and fruitful results. Codemotion's developers are ready to build solutions according to clients' needs, from developing self-executing contracts and eWallets, to creating platforms and apps for payments and transactions. 
Cooperating with Codemotion, clients will get the full range of benefits of the blockchain technology system and its decentralized network. The expert engineers have been helping startups, banks, and financial institutions with years of experience.
Thus, creating blockchain ecosystems including apps for trading cryptocurrency that support clear and immutable financial operations endows Codemotion as one of the leading blockchain development companies in Ukraine at GoodFirms.
Mobile App Development:
At Codemotion, the expert mobile app developers help clients get one step ahead of their clients' needs and slightly ahead of their competitors by creating a complete user experience in mobile applications. 
The team will turn clients' ideas into high-tech solutions and design mobile apps using a consumer-centered approach. When creating mobile applications, the team adheres to modern product development practices and follows the world's best cases, always using their strengths and sticking to their principles.
Thus, paying attention to testing performance along with other technical aspects and the usability of the graphical interface would soon endow Codemotion as one of the prominent mobile app development companies amongst the listed ones at GoodFirms.
About GoodFirms
Washington, D.C.-based GoodFirms is an innovative B2B Research and Reviews Company that extensively combs the market to find the software development, mobile app development, and blockchain development service agencies amongst many other technology firms that offer the best services to their customers. GoodFirms' extensive research process ranks the companies, boosts their online reputation, and helps service seekers pick the right technology partner that meets their business needs.
About the Author
Anna Stark is a staff writer with GoodFirms – a Washington D.C.-based B2B Research Company that bridges the gap between service seekers and service providers. Anna's current role includes gauging companies' performances and their key attributes and putting them into words. She firmly believes in the magic of words. She is always looking for new strategies and ideas that companies have gladly embraced and exclusively shines a light on those to make their identities shine brighter on GoodFirms and the World Wide Web.